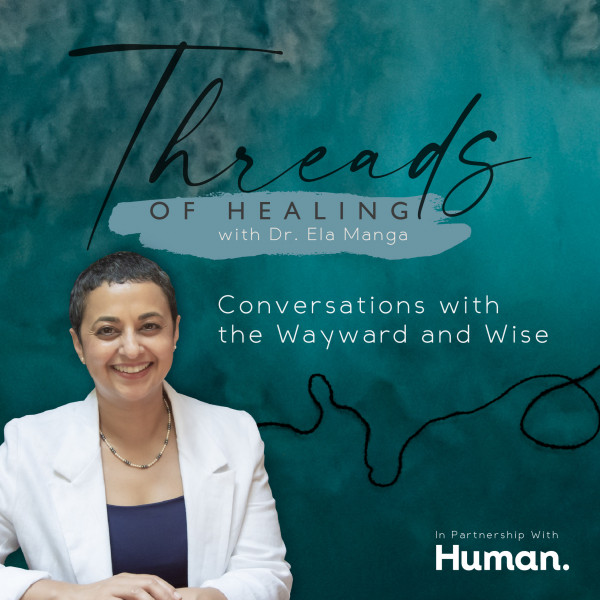 Threads of Healing - With Dr. Ela Manga
The world is in the midst of a transformative storm. How we emerge will depend on the courageous choices that we make today and the commitment to both our individual and collective healing.

Healing is a process of change. It is an undoing. A disruption. A death of outdated constructs. A liberation from what has been suppressed, denied and numbed. It is a flow towards the undiscovered; a realignment with a new vision rooted in compassion, creativity and consciousness. To heal is to take responsibility for co-creating this reality.

Threads of Healing is the space for exploring what this could mean. By having deep conversations with wisdom keepers, doctors, artists, storytellers, entrepreneurs, fact-finders, activists and visionaries, we bring awareness to the voices who have answered their call to heal and discover a new way of being, here, in Africa, the birthplace of humankind.