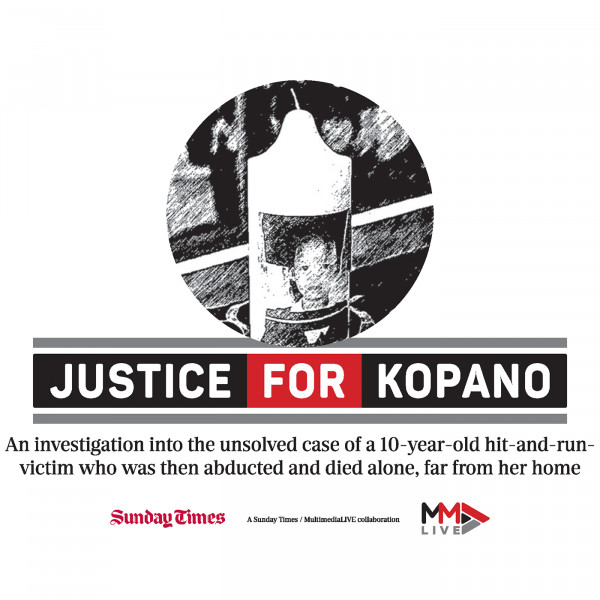 Justice for Kopano
An investigation into the death of 10-year-old Kopano Molelekedi and the cold case against her killer.

Kopano Molelekedi was hit by a speeding car on the busy Albertina Sisulu road in Florida, Roodepoort on September 6, 2018. She was crossing the road to her home in Jerusalem informal settlement. The driver of the vehicle took her to Pennyville Park in Soweto where she died at Noordgesig Clinic.

Despite numerous witnesses, the perpetrator has still not been caught. Sunday Times journalist Alex Patrick and podcast producer Paige Muller investigate the case.