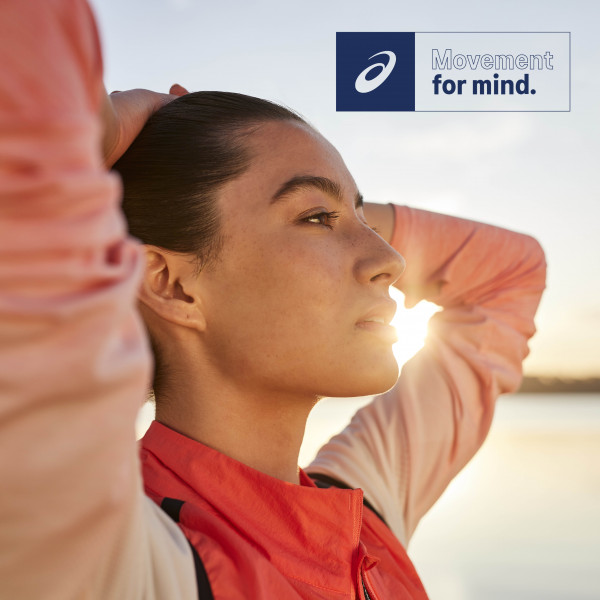 ASICS Movement for Mind
Welcome to ASICS Movement for Mind, an eight-week programme that's been scientifically proven to improve mental wellbeing, lower anxiety and boost mood. Each 30-minute session incorporates running or walking along with other simple techniques to help you feel better, including breathwork, mindfulness, being in nature and meditation.

ASICS Movement for Mind is open to everyone, no matter your fitness level - you can decide whether you'd like to walk or run the sessions. To get the most out of the programme, try to follow both sessions each week, in order, and outside if possible. For more information about ASICS Movement for Mind, click the website link above.