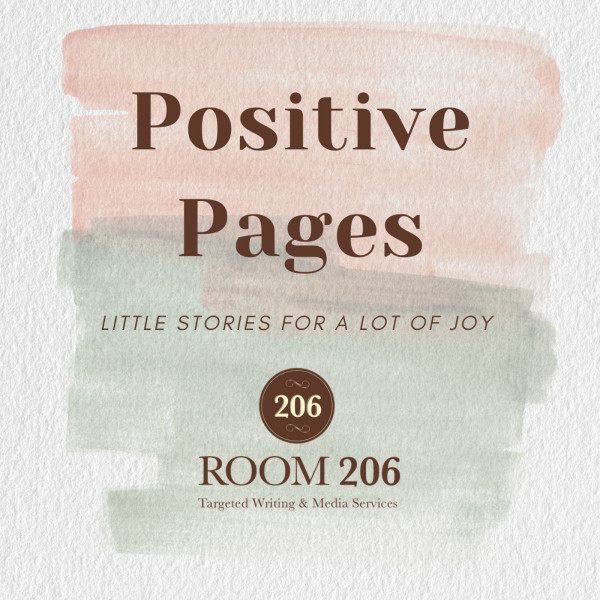 Positive Pages by Room 206
For the Joy Seekers. And, the Universe.

At Room 206, we went on a joy-inspired mission to pick original, creative, and joyful stories for our first book.

The end result is a compilation of original vignettes that've been kept as close to their original format as possible to preserve the authentic nature of the project.