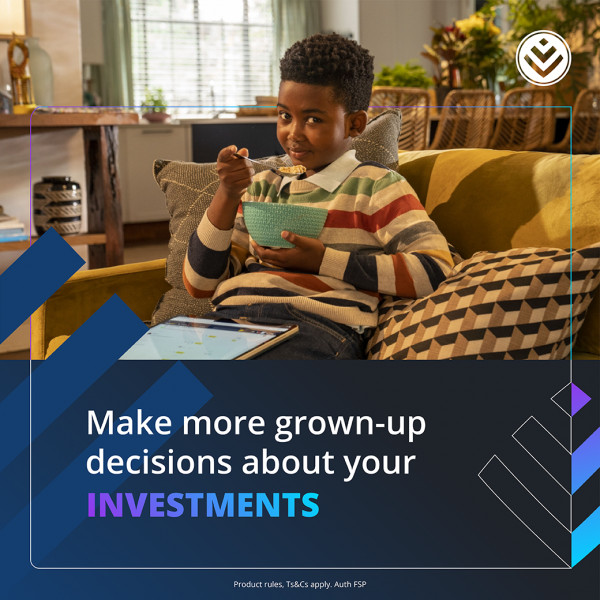 Grown-up decisions with Dali
Picture this, you're in your favourite armchair, living out your retirement years without a care in the world. No worries about paying bills, meeting commitments, or having to rely on your children for financial support. This is the dream, right? But remember, dreams don't just happen, they're planned.

That's where our investment whizz, Dali, comes in. He's encouraging you to make more grown-up decisions about your retirement with Discovery Invest.

This podcast is meant only as information and should not be taken as financial advice. For tailored financial advice, please contact your financial adviser.