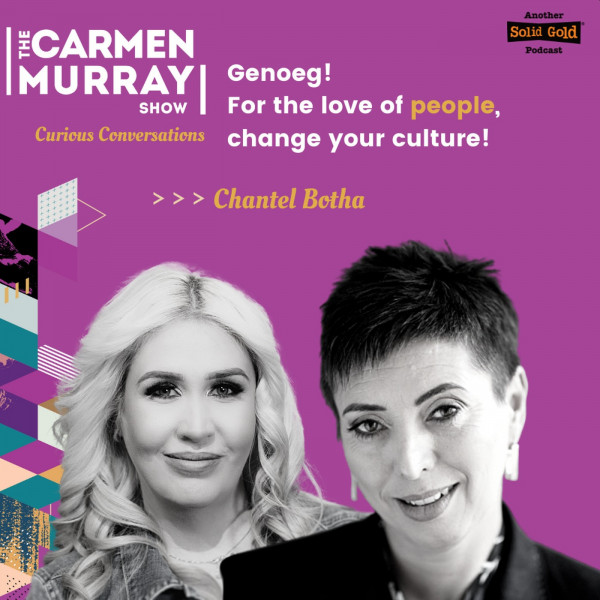 #092 Genoeg! For the love of people, change your culture! | Chantel Botha
Your values are on a wall in an unoccupied building. Now what?

Today, Chantel Botha (CEO of Brand Love and Brand Warrior) brings her flamboyant personality and wise soul to share the years of cultural wisdom to shine a spotlight on what needs to happen to make "work happen" in the hybrid world. No BS, Facts!

Managing Director at BrandLove | They are obsessed with making your brand loved and creating Brand Warriors get war-ready (Sorry, new world ready)

Grab a cup of something. Loosen up and join this casual conversation with host Carmen Murray, the catalyst of curious conversations as she and Chantel just give the facts.

About Carmen Murray Communications:
Headed by Founder Carmen Murray, Award-winning digital analyst, content specialist, and multiple podcast host. Carmen Murray Communication is a data-driven, content marketing business conceptualising Freakishly Effective Continent. A little offbeat, but always on point. They offer tried and tested analytical data intelligence to inform their content marketing strategy. Whether it's written word, with perfectly crafted copy, Video content that inspires action, Voice content, like podcasts and interviews, that reach the ears and touch to the soul, or Graphics, that tell a story with every pixel. Carmen Murray Communications is skilled to execute on any platform.