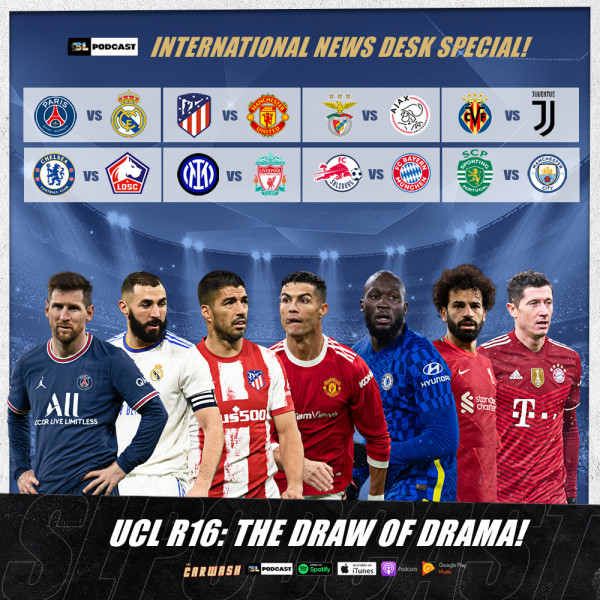 UCL R16: The Draw Of Drama!
With all eyes focused on the UEFA Champions League round of 16 draw, some mouth-watering fixtures have been announced; most notably Paris-Saint Germain vs Real Madrid. This fixture sees former Los Blancos captain Sergio Ramos come up against his former club, Mbappe will feature against his potential future club, and of course Lionel Messi against his former rival. The draw didn't come without drama as the 'ball' belonging to Manchester United was misplaced resulting in an 'unrealistic draw.' Many clubs showed their unhappiness due to the redraw, issuing tougher fixtures for certain clubs, such as Real Madrid who originally were drawn against Christiano Ronaldo's first club, Sporting Lisbon. Speaking on the SL Podcast, Soccer Laduma's International news correspondent Kurt Buckerfield claims that every UCL knockout round comes with at least a single upset and it looks like Juventus vs Villareal could be this year's upset.

On the latest episode of the Carwash (International News Desk Special), former Mamelodi Sundowns and Ajax Cape Town goalie Sean Roberts is joined by Soccer Laduma's International news correspondent Kurt Buckerfield to discuss the dramatic UEFA Champions League Round of 16 draw which has caused an uproar with certain clubs. The gents also discuss the possibility of the Corona Virus halting the English Premier League, after they recorded the most daily positive infections (42) this week.