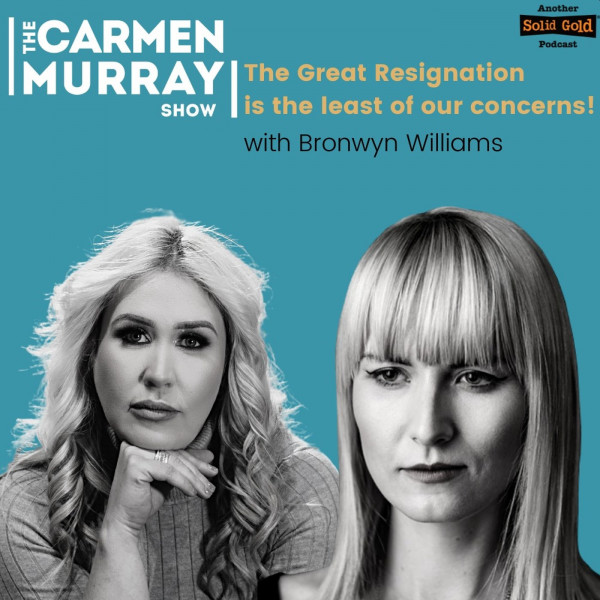 #094 The Great Resignation is the least of our concerns! | Bronwyn Williams
Are you ready for Web 3?
Can you afford the Mass Exit?

Guest: Bronwyn Williams (Economist, Trend Analyst, Futurist, Author)

In this episode:
Futurist, Economist and Author, Bronwyn Williams shares her views on the rise of "The Great Resignation" and unpacks the cultural shifts. This is the next frontier of the hybrid culture. Are we ready as a society to adapt to the new reality that awaits ( Web 3)?
Do we have the resilience to rise above the new world order?

Grab a cup of something. You might need a shot of tequila during this conversation with host Carmen Murray, the catalyst of curious conversations as she and Bronwyn Williams unpack a world we should be prepared for!

Love it, or hate it. It's here! What are you going to do about it?

About Carmen Murray Communications:
Headed by Founder Carmen Murray, Award-winning digital analyst, content specialist, and multiple podcast host. Carmen Murray Communication is a data-driven, content marketing business conceptualising Freakishly Effective Continent. A little offbeat, but always on point. They offer tried and tested analytical data intelligence to inform their content marketing strategy. Whether it's written word, with perfectly crafted copy, Video content that inspires action, Voice content, like podcasts and interviews, that reach the ears and touch to the soul, or Graphics, that tell a story with every pixel. Carmen Murray Communications is skilled to execute on any platform.