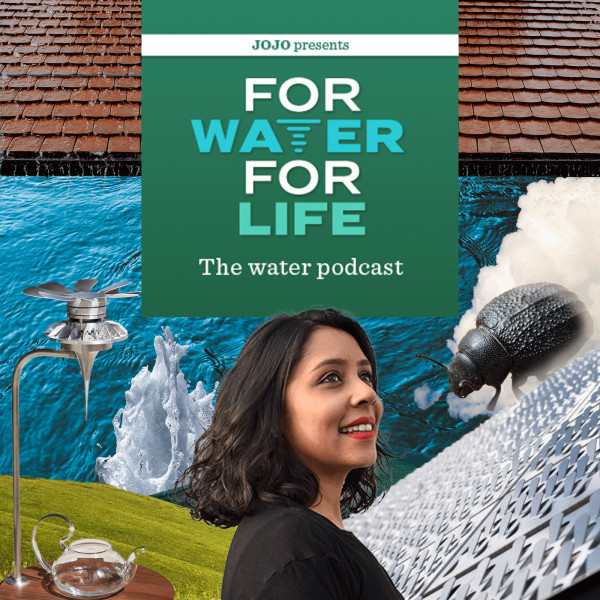 #24 Imitating nature to reimagine how we use water
Biomimicry, or innovation inspired by nature, has given us technologies and inventions such as the aeroplane, sonar, and even velcro. The Namib Desert Beetle is a fascinating creature that prompted architect and designer Shaakira Jassat of Studio Sway to start thinking differently about the relationship between buildings in urban environments and water. This particular beetle has a unique ability to harvest fog from its arid surroundings, making it a completely self-sustaining organism. Imagine if our buildings could do the same?

Using innovative practice, and biomimicry, Shaakira has imitated nature to reimagine how we use and increase access to water. Her latest project, Aquatecture, is a revolutionary new technology that harvests rainwater and moisture from the atmosphere.