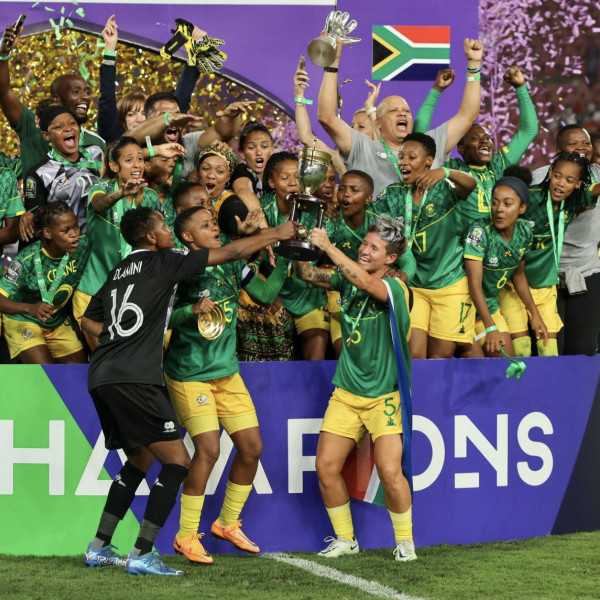 This is when Banyana Banyana realised the magnitude of their WAFCON triumph!
Tee Xaba chats to Thina Sonke Mbuli, Banyana Banyana's assistant coach
South Africa's very own women's football team have been crowned the Queens of the continent after securing a win at WAFCON (Women's Africa Cup of Nations) 2022.

Image credit: @Mbulism/Twitter

As reported by ECR News, Banyana Banyana were also named as the Women's National Team of the Year over and above being the champions.