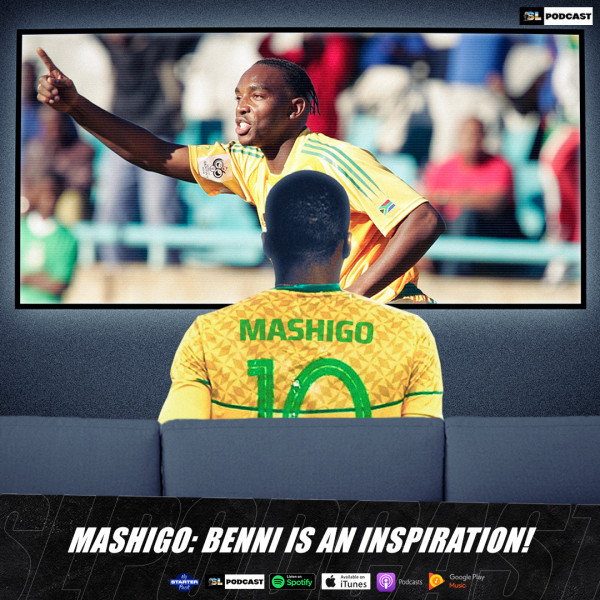 Mashigo: Benni Is An Inspiration!
South African-born youngster Katlego Mashigo is quickly becoming a household name and since he last joined the SL Podcast, the 21-year-old represented Bafana Bafana at the recent COSAFA Cup, donning the number 10 jersey. Mashigo explains that this moment was one of the proudest for his family as his dad is his biggest fan and closest mentor. The Portadown FC midfield player tells tales of his first ever live match which was at the Orlando Stadium watching the Buccaneers. Katlego goes on to explain who his biggest idol growing up was, which is an interesting battle between two Stevens who have played in the English Premier League

In the latest episode of My Starter Pack, Bafana Bafana youngster Katlego Mashigo reveals which players he idolised when growing up and also speaks about Benni McCarthy and why the South African legend is such an inspiration!