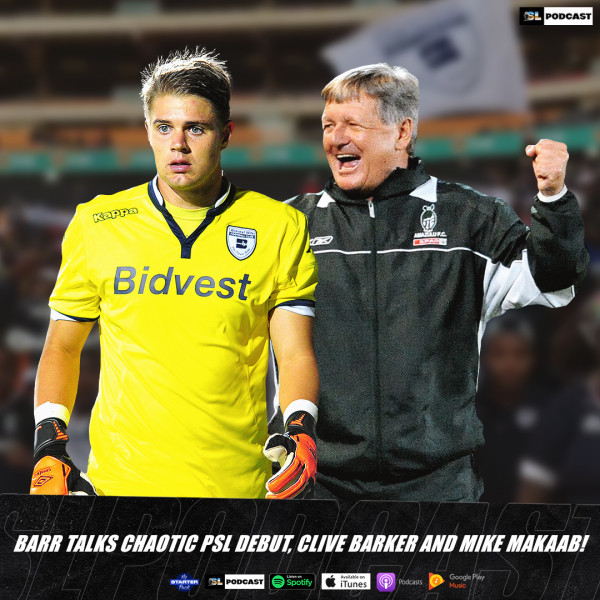 Barr Talks Chaotic PSL Debut, Clive Barker, and Mike Makaab!
South African goalkeeper Jethren Barr made history by becoming the youngest player to make his PSL debut. He was only 17 years old, and very inexperienced when he was called to come on against Orlando Pirates - a daunting task indeed. However, the youngster used this experience to make a name for himself in Europe! Barr talks about this debut and describes it as chaotic and incredible at the same time. He tells stories of how he and Clive Barker made headlines during that match!

On the latest episode of My Starter Pack, Bafana Bafana hopeful Jethren Barr tells tales of his first coach and how he and Mike Makaab got into business. The 26-year-old provides some background into his first paycheck and when he knew he made his momma proud!