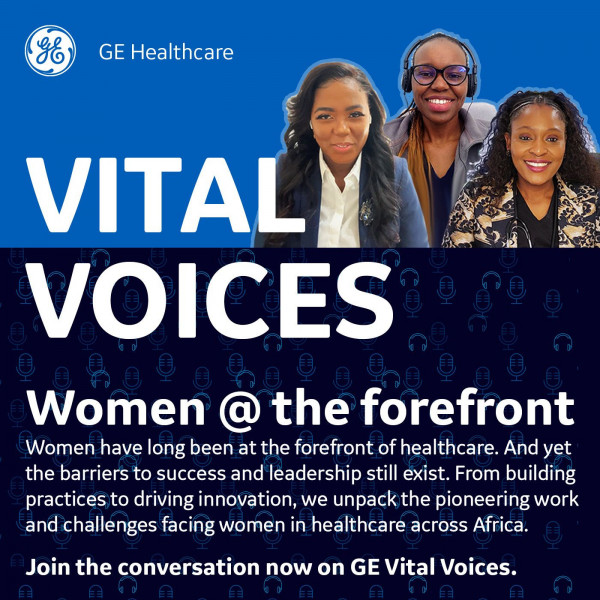 Women @ The Forefront
An episode honouring some of the pioneering women in healthcare working across Africa.

In this special extended episode, Women at the Forefront, we profile three incredible female healthcare professionals working in South Africa and in Africa. We speak to them about their personal journeys, passion for their chosen field, and the challenge of building their own practice or business.

Dr Aobakwe Seipati Segwe is a specialist radiologist from the Centre of Medical Imaging SA. Dr Ntanga Muambadzi is a nuclear medicine specialist at Molecular Imaging and Therapy Limpopo. Dr Lethabo Machaba is a Paediatrician at Netcare Sunninghill Hospital in Johannesburg.

GE Vital Voices is brought to you by GE Healthcare. Healthcare has never been more accessible, intelligent or dynamic. It's also never been under more pressure. That's where GE Healthcare comes in – you and us, the clinicians and professionals on the frontlines of delivering healthcare for your patients and communities and those building the intelligent devices, data analytics, applications and services to enable you to do so more efficiently and with better outcomes. Together, we're at the centre of an ecosystem striving for precision health.

Find us on gehealthcare.africa or on social media as GE Africa.
The show is presented by Elna Schütz and recorded by Solid Gold Podcast Studios.