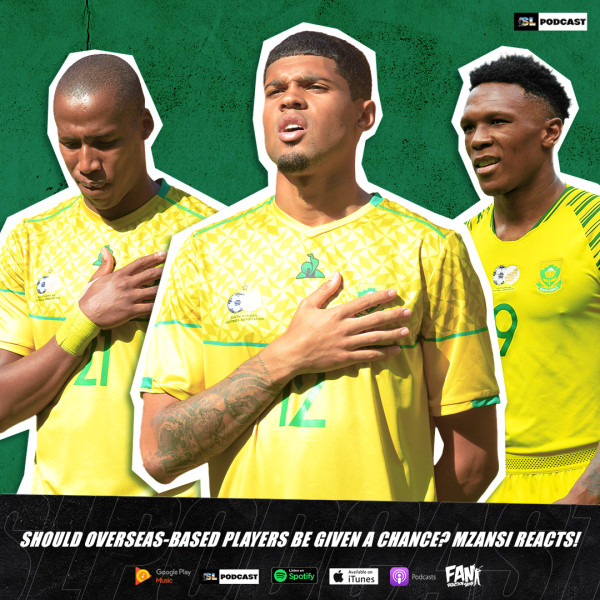 Should Overseas-Based Players Be Given A Chance? Mzansi Reacts!
Bafana Bafana recently locked horns with two African nations in friendly matches. The first fixture saw Bafana come from behind to defeat Mozambique 2-1, thanks to a 3-minute second-half brace by Bongokuhle Hlongwane. The second fixture against Angolo brought a different result. A penalty in the 29th minute by Zakhele Lepase was enough to seal a draw for Bafana. These results, although not too concerning, a topic of discussion as been raised by the fans - are overseas-based players being overlooked.

We, as a country, have a plethora of players who play in European, the America's and everywhere in between, but yet, not even a select handful get a chance to represent Bafana. The fans have expressed mixed feelings towards this, with one saying "We have to look if they are consistent, if they are, then they should be given a chance."

On the latest episode of the Fan Reaction Show, Mzansi has expressed their opinions on the topic of overseas-based players and how they are not given a chance to represent the country. Mzansi suggests that a fair chance should be given, considering the experience brought to the table!