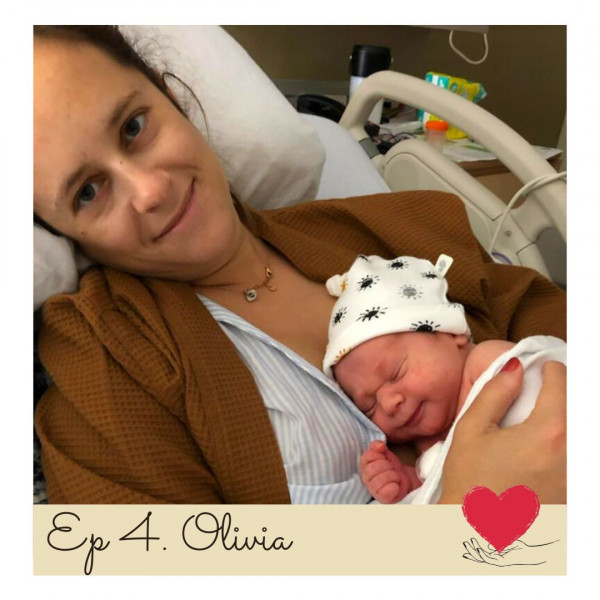 4. Olivia - One Baby After the Other
Bouncing back after a difficult birth.
How do you overcome your fear of pregnancy and of giving birth? How do you handle one pregnancy after another?
Olivia gave birth to her two babies 16 months apart. She thoroughly prepared for each birth, but her first one didn't go the way that she had hoped for. How do you bounce back from a difficult birth? In spite of the trauma, she decided to have another baby soon after and mindfully prepared herself even more for that birth. Olivia speaks about how postpartum and breastfeeding came more difficult than she could have imagined and how the second time, she consciously told herself not to feel so much pressure and go with the flow. She shares the wisdom she gathered from reading a lot of books and her own experience, the importance of taking charge of your birth and to be as prepared and informed as you possibly can by listening to lots of birth stories. We couldn't agree more!
Follow the show on Instagram:
https://www.instagram.com/becomingmother.podcast/
Deborah Nguyễn:
https://www.instagram.com/debo.stories/
Theoni Papoutsis:
https://www.instagram.com/papoutsistheoni/
Audio Production:
https://www.instagram.com/bee_tenacity/
email:
becomingmotherpodcast@gmail.com