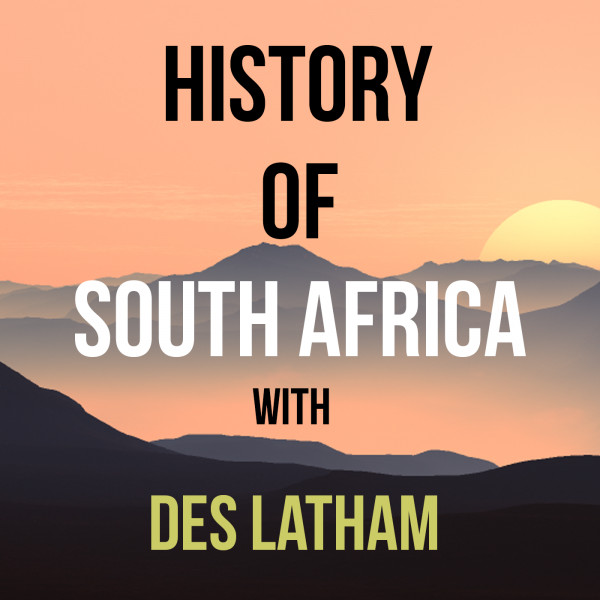 Episode 95 – Sunset for Somerset and Maqoma eyes guns and horses in 1825
We're going to join one of the biweekly market gatherings held at Fort Willshire in 1825 where amaXhosa, English settlers, trekboers and khoekhoe met to exchange goods. Then we bid Cape Governor Lord Charles Somerset adieu.

The fair that had been established by Sir Rufane Donkin on the banks of the Keiskamma River was flourishing by 1825. Boxes of beads, brass goods, buttons, coils or wire, looking glasses alias spectacles, scissors, cotton textiles, European clothing and shoes, were exchanged for ivory, gum and cattle hides brought by the amaXhosa and khoekhoe.

As the traders travelled to the fair, they would pass elephant that could still be seen roving in the area in great numbers, although the British settlers like the Boers before had taken to shooting these pachyderms down by the dozen so they could also benefit from selling ivory.

The great herds were being shot out of the eastern Cape although they could be found until 1919. That's when the government passed an extermination order and after the blood letting, elephants could only be found deep in the Knysna forests and in Addo.

The settlers' mouthpiece publication called the Grahamstown Journal was now publishing, edited by Robert Godlonton, and called for more English expansion into Xhosa country, and the complete subjugation and dispossession of the amaXhosa. They were also railing against a new Ordanance 9 issued by the British, which regulated the right of colonists to open fire on vagrants, trespassers, deserters and escaped convicts spotted on their land. The settlers were now uncertain about what was lawful if they tried to defend their farms – and the trekboers blamed the English – adding to the bitterness they already felt towards these red coated self serving high and mightier imperialists.

Colonel Henry Somerset had served with the Cape Corps as their commander, and fought in the last stage of the Fifth Frontier War, but by 1823 he was installed as CIC of the entire eastern Front. You've heard how Governor Charles was facing criticism for his nepotism and spendthrift ways, so we are not surprised by what was going to happen next. The merchants were in his ear, do something, we can't have these Kosas causing chaos.