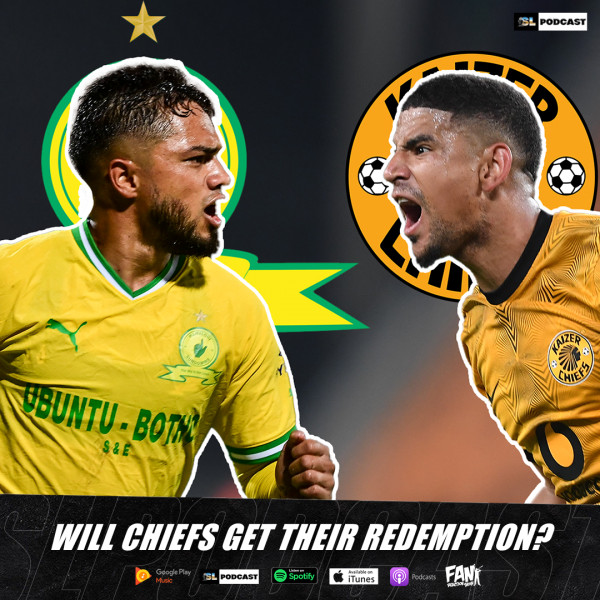 Will Chiefs Get Their Redemption?
Mamelodi Sundowns are a force to be reckoned with. They are a team in hot form and are deadly in front of goal. Defensively, they are an extremely tight unit. This is proven by their goal difference which sits at +27 after only conceding 6 and scoring a whopping 33. 4 of those goals came during their match against Kaizer Chiefs, which saw the Glamour Boys face humiliation.

Chiefs are going into this fixture with another 4-0 loss on their minds, this time at the hands of AmaZulu. Confidence levels will be wonky, but the desire to claim 3 points against the Brazilians is rife. Chiefs are welcoming Downs to the FNB stadium which might just be the difference in this matchup.

On the latest episode of the Fan Reaction Show, Mzansi debates whether or not Kaizer Chiefs will successfully redeem themselves against Mamelodi Sundowns, and questions about the possibility of Sundowns being stopped from winning the league title again are asked!