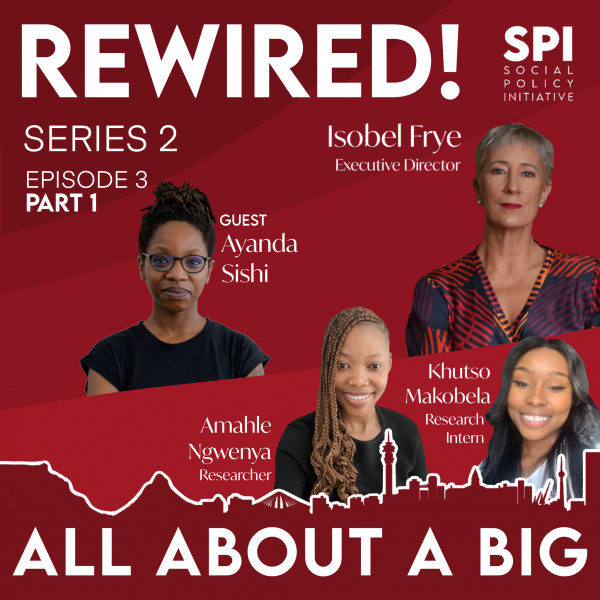 Power Disruptor Ayanda Sishi Part 1 | Youth and Gender Activism and BIG
Youth and Gender activist Ayanda Sishi Wigzell speaks to Isobel Frye, Khutso Makobela, and Amahle Ngwenya of SPI on Basic Income Grant in this two-part episode.

Ayanda talks about the importance of dignity in defining her activism and how poverty actively erodes this. Growing up she saw how grants enabled poor people in her surroundings to live with greater dignity of purpose.