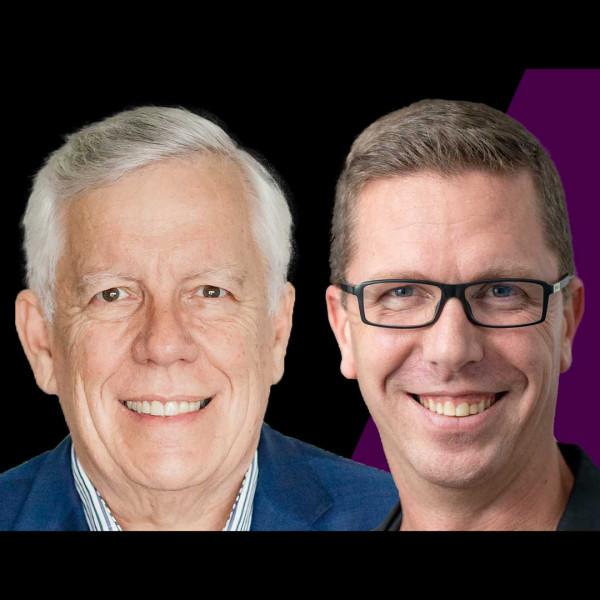 Tech leader Trustlink rebrands to 'TechFin', Omnea
Having been at the vanguard of the fintech movement in South Africa, Trustlink is rebranding and repositioning itself as two independent businesses, now called Omnea and Tegra. With this move, the company aims to become omnicompetent, omnipresent and omnichannel with a focused approach for each business entity.
Dr Philip Tromp, founder and chairman of Xea Capital, and Deon Tromp, CEO of Omnea, joined TechCentral's TCS Impact Series show to delve into the history of Omnea, as well as the strategy for the immediate future.
Dr Tromp has more than 25 years of experience in payment systems innovation, both in South Africa and abroad. In the 1990s, as GM of business systems and technology at the South African Reserve Bank, he led an industry initiative to modernise the South African National Payment System.
This ground-breaking exercise introduced, amongst other things, a real-time payment system (Samos) between South African banks. The project also resulted in the promulgation of the first South African National Payment System Act and a self-regulating structure (the Payments Association of South Africa) to regulate the payments industry and open up competition in the provision of payment services to non-banks.
Deon Tromp has also enjoyed a long and varied career in financial services, with expertise in compliance, credit, risk management and capital management. During his career, he has conceptualised, designed, built and implemented methodologies, processes and systems to address complex risk management and regulatory challenges. He was also a member of the Financial Services Conduct Authority's steering committee responsible for the development and implementation of the Solvency Assessment and Management (SAM) supervisory approach for prudential regulation.
With their and their team's combined expertise and focus on adhering to regulatory and compliance measures, Omnea is well-positioned to enable the financial services industry from a back-office automation perspective, right through to the development of frontend payment applications.
Omnea, they said in this episode of TCS Impact Series, is also levelling the playing field for fintech through an open digital platform. Their position as a "TechFin" enables them to provide the market with access to the best of financial services and the lowest negotiated rates, agnostic to all traditional banking systems in the market through the technology and software they have developed and integrated since inception. As a trusted partner and leading fintech advisory, they are currently enabling over 450 000 individuals and businesses with payment services across South Africa. They are poised to, in Dr Tromp's words, "make a real difference to society".
Financial institutions, large corporates and smaller businesses will all benefit from Omnea's core tenet -- to provision and enable fair payments across the globe. An important shift in Omnea's messaging is that it is a TechFin and sees itself as a modern brand offering modern solutions to non-traditional financial services providers to enter the payment space.
Watch or listen below to a fascinating conversation between these two fintech leaders.
About Omnea
Omnea forms part of XEA Capital group and provides businesses with access to secure and reliable payment platforms across Africa.
Founded in 1999, Omnea – formerly known as Trustlink – spearheaded the fintech movement by being the first TechFin business in Africa to provide enablement services and integrations to support their customers' growth in the fintech Industry.
Over 20 years later, we are now a trusted payment partner and leading fintech advisory in Africa that enables over 450 000 individuals and businesses with payment services. At Omnea, we believe that TechFin is the catalyst for growth in Africa, and by enabling the fintech indu...