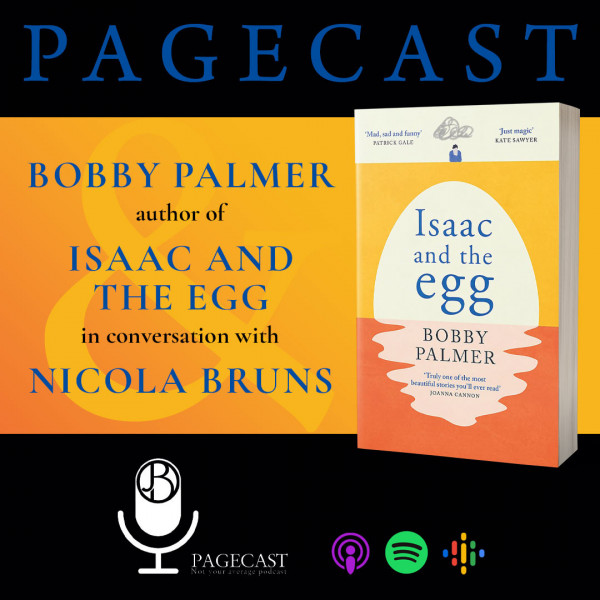 Isaac and the Egg by Bobby Palmer
In this episode, Pagecast co-producer Nicola Bruns interviews Bobby Palmer, author of Isaac and the Egg!

Isaac and the Egg, is "a story about love, friendship and baked beans", a parable about learning to live again. A story of a broken man's transformative journey into the woods.

A young man walks into the woods on the worst morning of his life and finds something there that will change everything. It's a tale that might seem familiar. But how it speaks to you will depend on how you've lived until now. Sometimes, to get out of the woods, you have to go into them. Isaac and the Egg is one of the most hopeful, honest and wildly imaginative novels you will ever read.

About Bobby Palmer
Bobby is a freelance journalist who writes for publications including Time Out, GQ, Men's Health and Cosmopolitan. Isaac and the Egg is his debut novel.