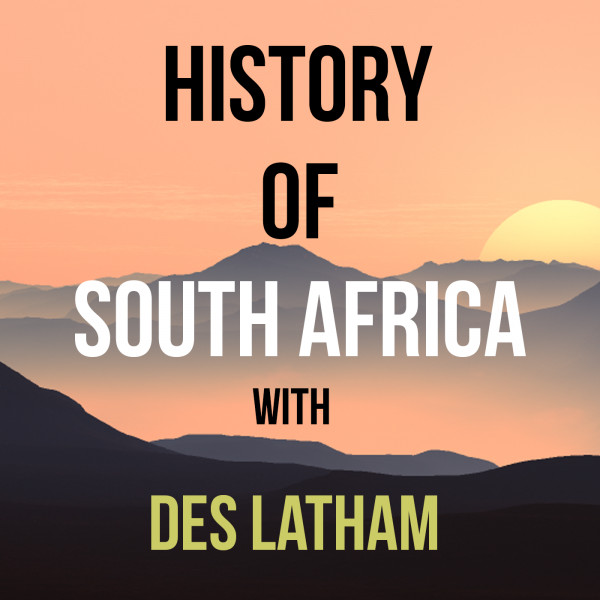 Episode 108 - Mzilikazi empties the lower Vaal, Sir Benjamin D'Urban arrives and slaves are emancipated
A new Governor was in town, the Cape Sheriff, and he was another Peninsular Campaign Veteran called Sir Benjamin D'Urban.

In July 1832 Frontier military commander Colonel Henry Somerset went on leave - his father the former governor Lord Charles had died in 1831 and Henry had to head back to the old country to sort out the extensive estate.

Andries Stockenstrom, his nemesis, was also going to leave the frontier in 1833, first to London where he tried to lobby the government to give him more authority - and when the Colonial authorities refused - he sailed back to his ancestral land - Sweden.

We should feel a pang of pity for Stockenstrom, his father had been assegai'd to death by the amaxhosa and his only son, an infant, had just died of illness in South Africa. The mental anguish had driven him away from his beloved frontier, and his adopted territory.

Another character of the moment arrived in Grahamstown in July 1832 - Colonel Richard England. He was supposed to keep things sunning smoothly while Henry Somerset returned home.

Colonel England was not going to run things smoothly, for he immediately stepped up the patrols following up on cattle rustled by the amaXhosa, and thus increased tension.

As you know, these raids were supposed to be organised and focused, all they really did was commit the same crime in return - often rustling amaXhosa cattle from villages that had nothing to do with the theft. Their chiefs were first in line when patrols returned and had the most to lose from thieving - other chiefs further away knew this and used them as cover.

The instability inland and along the coast was something to behold in the years between 1832 and 1835. South African history is cluttered with the the sound of bones being crunched by hyenas, eyeballs being feasted upon by vultures, and a cacophony of chaos.

Forgive the histrionics, but I'm sure you'll agree once you've heard what happened over the next five years. For those who would blame one side or another exclusively, there's bad news. Everyone was involved in some kind of nefarious activity it was just a matter of the degree of nefariousness, or your support for one side or the many others.
IN 1832 Mzilikazi sent an impi northwards, all the way across the Limpopo and into Shona territory in modern day Zimbabwe. The Zulu heard about this, and Dingane thought it an ideal moment to teach the former Khumalo chief a lesson. The Zulu Regent ordered Ndlela kaSompisi along with a large Zulu army to raid Mzilikazi's territory centred on the Magaliesberg mountains west of Pretoria, at a place called Dinaneni - or Wonderboompoort as we call it today.

During fierce fighting close to the Apies River, Ndlela took on Mzilikazi himself in a right royal battle.
In November 1833, while Henry Somerset was away dealing with papa Charle's will and trust, Colonel England arrived in Fort Beaufort to drive Maqoma and his people away from the Mankazana River, below the scenic Anatola mountains. England was more a colonial's man - a fundamentalist if you like.

A two year drought had placed more pressure on the settlers and the amaxhosa. Colonel England didn't care - and another empire deployee called Colonel Thomas Wade appeared who made matters even worse.