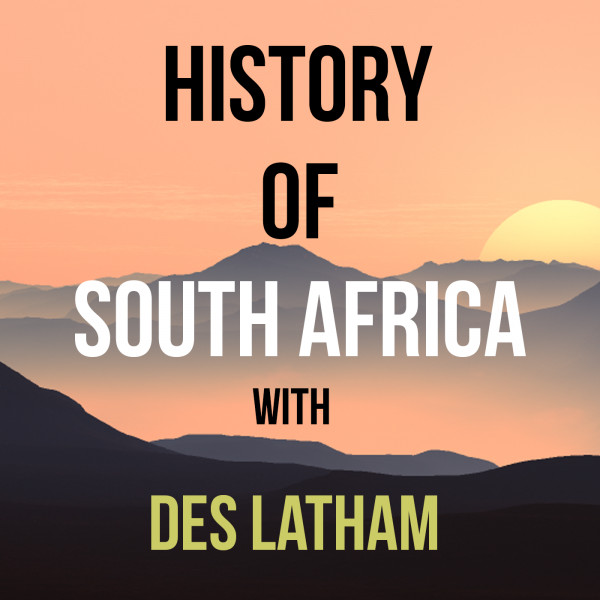 Episode 110 - Sir Harry Smith, his petite guerriere espagnole Lady Smith and the revenge of the amaXhosa
The Sixth Frontier war had started on 21st December 1834 and this would be a dirty affair - a calamity for the amaXhosa.

When it began Hintsa the Xhosa regent did not join in, but something that was first called Maqoma's war was eventually to be known as Hintsa's war because of what happened to him.

The amaxhosa were assaulting the frontier across a wide region from the Winterberg down to Algoa Bay. The English settlers fled to the towns of Bathurst, Grahamstown, Fort Beaufort, Salem. The Boers had setup laagers or entered the towns, the entire frontier was aflame.

Governor D'Urban had left it too late to travel to the frontier to intelligence gather, and now there was a full-blown war on the go. The entirely unanticipated invasion of the Colony had unleashed widespread panic and confusion in the Albany, Somerset and Uitenhage districts and the amaxhosa had inflicted significant damage on the settlements.

As you heard last episode, the missionaries were left alone by the rampaging Xhosa - who differentiated between an enemy and a friend.

Back in Cape Town, Sir Benjamin D'Urban was in a panic of his own. It was at this moment that he turned to one of the most extraordinary men of the age, Colonel Henry George Wakelyn Smith.
He'd fought with the Duke of Wellington in Spain where he met his wife who gave her name to Ladysmith.
Juana Maria de lost Dolores de Leon was only 14 when he met her.
Harry Smith was 24, and within two weeks they were married and basically from then on, she never left his side. I suppose you could say there was only a ten year age difference, but this was 1812. Juana, aka Lady Smith, travelled with Harry in the camps, from battle scene to battle scene, witnessing his fighting at close hand, each battle praying her beloved "Enrique" would emerge unscathed. And each battle he did indeed.

Back on the frontier, the shock of the amaXhosa invasion had utterly popped the Settler smugness bubble. The fact that the amaXhosa were not intimidated by the empire and colonial power was frightening to men and women who were afraid of their own bureaucrats. The Settlers had been totally indifferent to the suffering of the amaXhosa on the frontier - and for that they were now paying a heavy price.