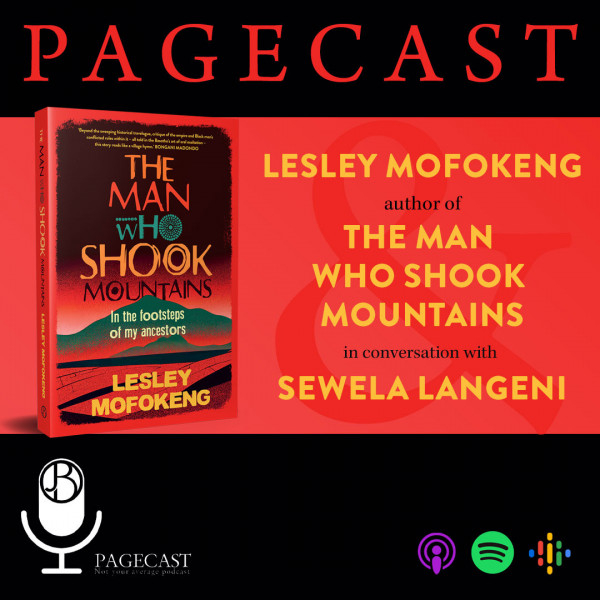 The Man Who Shook Mountains by Lesley Mofokeng
Thanks for clicking play on Pagecast, a book-centred podcast series brought to you by Jonathan Ball Publishers.

In this episode, Sewela Langeni of Book Circle Capital is in conversation with Lesley Mofokeng, author of The Man Who Shook Mountains

Journalist Lesley Mofokeng investigates the life of his remarkable grandfather, Mongangane Wilfred Mofokeng, a prominent Dutch Reformed Church evangelist who built a thriving community out of the dust of the far North West.

The journey takes him from Joburg's Marabi-soaked townships of the 1930s to his childhood home of Gelukspan near Lichtenburg and then to the rural Free State and the remote mountain kingdom of Lesotho. In what becomes a spiritual quest, he traces the inspirational footsteps of his ancestors and the legendary King Moshoeshoe.

In the process, Mofokeng proudly claims his heritage and also uncovers a long-lost chapter of South African history and the church of the apartheid regime.

Enjoy the episode!