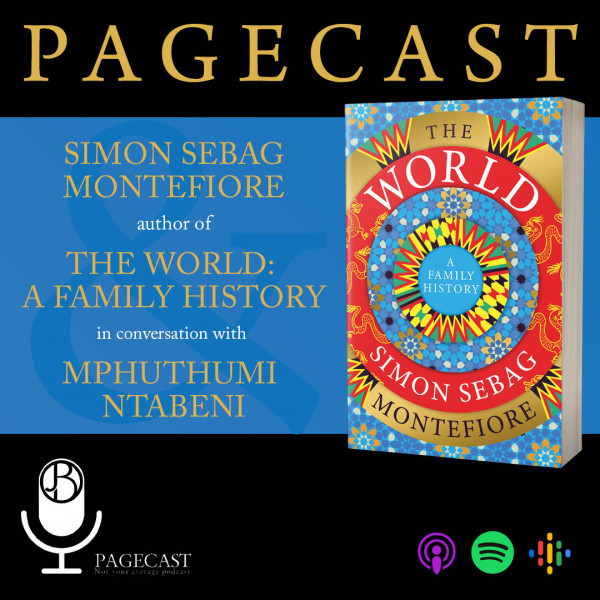 The World by Simon Sebag Montefiore
On Monday 20 March 2023, amidst a National Shut Down in South Africa, local author Mphuthumi Ntabeni met up with Simon Sebag Montefiore, in a quiet nook of the Book Lounge in Cape Town, to discuss Simon's exquisite new book - The World.

The world is a fresh and original history of humanity, unlike any previous world history book: it uses family, the one thing all humans have in common, to tell the story. In his new book, Simon steers us through an interconnected world via palace intrigues, love affairs and family lives, linking grand themes of war, migration, plague, religion, medicine and technology to the people at the heart of the human drama. It features a cast of extraordinary span and diversity.

The World is both a celebration and an indictment that takes the human story, from caves to drones, in a single narrative by a master storyteller.

We hope that you enjoy this episode of Pagecast.