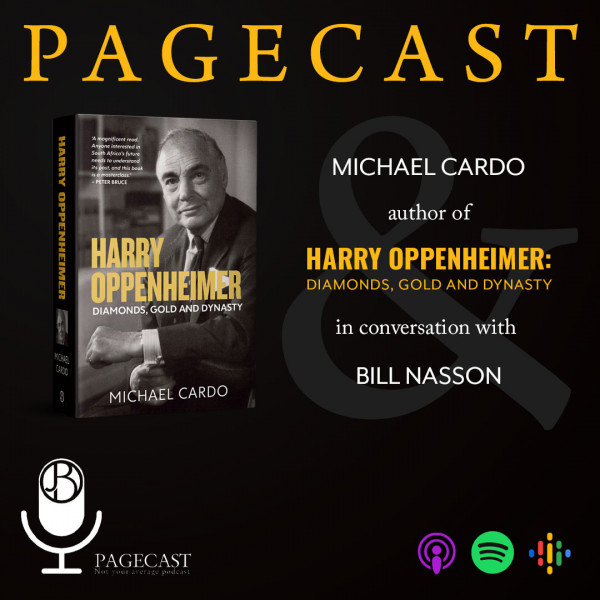 Harry Oppenheimer: Diamonds, Gold and Dynasty by Michael Cardo
Thanks for clicking play on Pagecast, a book-centred podcast series brought to you by Jonathan Ball Publishers.

In this episode author and historian Bill Nasson chats with author, and member of parliament, Michael Cardo regarding his comprehensive biography of Harry Oppenheimer.

In the first, full-scale biography of Oppenheimer, based on unrestricted access to his subject's private papers and extensive interviews with family members and close associates, Michael Cardo eschews both the corporate hype and the political propaganda to produce a vivid, fully-rounded portrait.

He brings to life the places, people, events and relationships that shaped Harry Oppenheimer's long and rich career at the intersection of business and politics. Cardo also tackles thorny questions of legacy and Oppenheimer's complicity with the oppressive racial order of the past.

We hope that you enjoy the episode.