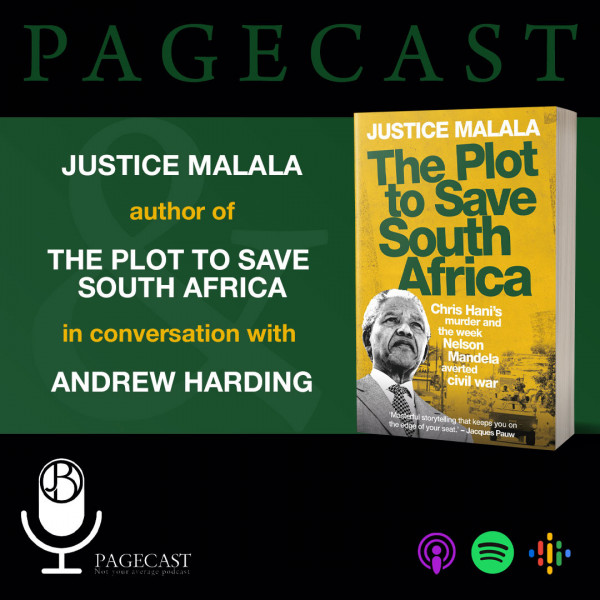 The Plot to Save South Africa by Justice Malala
In this episode, journalist and author, Andrew Harding interviews Justice Malala about his new book – The Plot to Save South Africa.

Today it seems as if the defeat of apartheid was inevitable, but Chris Hani's assassination on the Easter Weekend of 1993 nearly tipped the country into all-out war. Now, bestselling Justice Malala tells the story of the week that followed the ANC firebrand's murder by Janusz Waluś in riveting, cinematic fashion.

In this meticulously researched new book, the reader is taken into the thought processes and consequential actions of the key players – from Nelson Mandela, FW de Klerk, the police investigating the murder, dangerous right-wingers like Clive Derby-Lewis, and leaders such as Cyril Ramaphosa, Bantu Holomisa and Tokyo Sexwale. On the 30th anniversary of Hani's death, this book tells us just how close South Africa came to civil war and how Mandela and De Klerk – despite provocation and despite their own fears, failures and doubts – chose the path of peace.

We hope that you enjoy the episode.