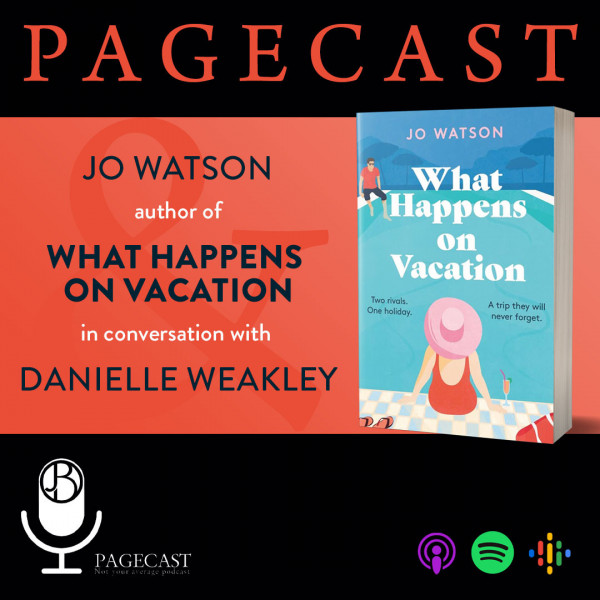 What Happens On Vacation by Jo Watson
Thanks for clicking play on Pagecast, a book-centred podcast series brought to you by Jonathan Ball Publishers.
In this episode the wonderful Danielle Weakley, Brand builder, editor and writer is in conversation with Jo Watson, regarding her latest romantic comedy titled What Happens on Vacation...
Two rivals. One holiday and A trip they will never forget.
Watson returns with a hilarious and heartfelt new enemies-to-lovers, forced-proximity rom-com!
It's the book you won't want to go on holiday without!
Enjoy this episode of Pagecast, thanks for tuning in!
About Jo Watson:
Jo Watson is a bestselling author of romantic comedies, including Love to Hate You which has sold over 100,000 copies. She's a two-time Watty Award winner with over 50 million reads on Wattpad and 85,000 followers. Jo is an Adidas addict and a Depeche Mode devotee. She lives in South Africa with her family.
Visit her website
www.jowatsonwrites.co.uk
for exclusive extras, and follow her on Facebook, Twitter and Instagram: @JoWatsonWrites.