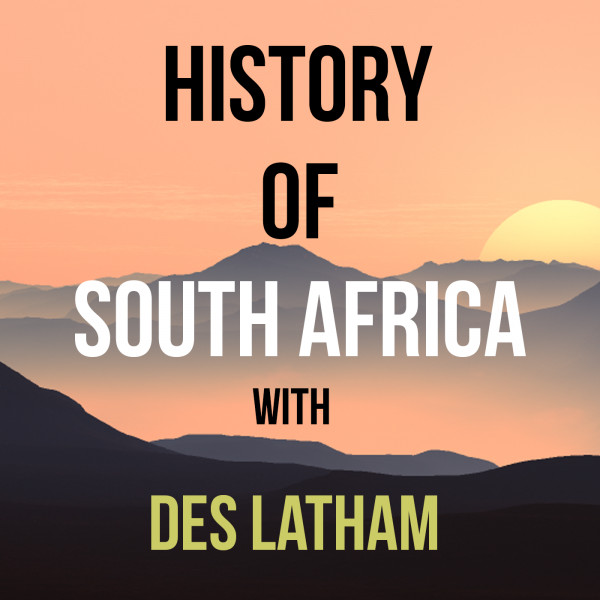 Episode 117 - The Sixth Frontier War ends in a draw and Trekboers like Louis Trichardt seek the promised land
There was a great exodus of some people, the movement of the people into the interior of South Africa - a moment that was going to reverberate all the way to the present.

The Great Trek as its known had begun by mid-1835, and to be honest, was a medium sized Trek already. It had been a steady flow across the Orange River for decades, led by the trekboers, traders and hunters steadily rolling their wagons inland.

They were following the trailblazers, the Kora, Bastaards, Oorlam, Kora.

Some of the traders didn't come back, and not because they died out there on the distant veld. Now, they liked what they saw along the Orange River, across the Klein and main Karoo, over the Drakensburg mountains all the way to Marico, pushing onwards through the Kalahari, into what is now southern Angola, across the Soutpansberg.

This episode we'll hear about the early travellers, the outliers, the adventurers, the dreamers. Humans are naturally motivated to see what's over the next hill or river, to quench a curiosity thirst, to seek a greener grass.
But first, we need to end this Sixth Frontier War, a guerrilla war where the British had been outfoxed across the Kei ravines and Amatola fastnesses by the amaXhosa. The Colonial Office was counting the cost and it was expensive to keep thousands of troops on the move, and to keep paying the Khoekhoe solders.

455 farms had been burned and the losses to the Colonial treasury was already 300 000 pounds, more than one hundred settlers and soldiers had died. Hundreds of xhosa warriors and civilians had been killed, thousands of head of cattle eaten by both sides as they relied on food on the hoof in these times of chaos.

Hintsa's son Sarhili was now Xhosa regent following the shooting of Hintsa.

The unpleasant truth for Colonel Harry Smith to accept was that the British army and its auxiliaries were in a bad way. While the Xhosa continued to move about the territory, the British could not. Colonel Henry Somerset was swanning about in Grahamstown, well fed and clothed, but many frontier posts were running out of food and uniforms that had turned to rags. Provisioning was inadequate worsened by disorganisation.