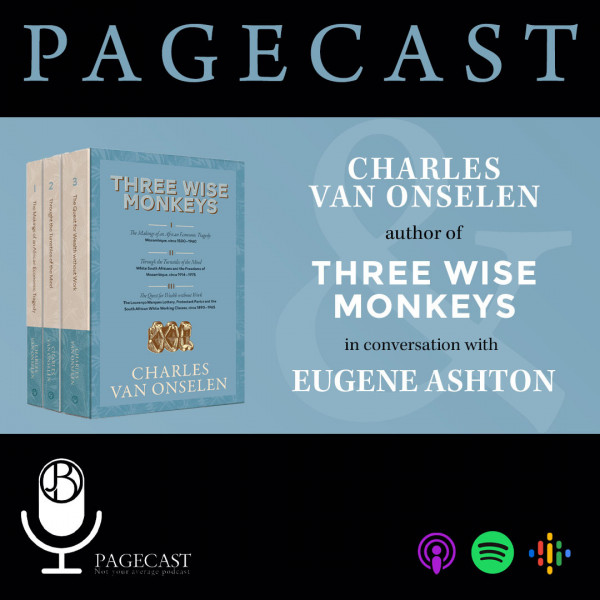 Three Wise Monkeys by Charles van Onselen
In this episode, CEO of Jonathan Ball Publishers, Eugene Ashton, chats with Author and Historian Charles van Onselen about his new book, Three Wise Monkeys.

In some settings, such as Ireland, contiguous Catholic and Protestant states are often not conducive to good relations or neighbourliness. In colonial and imperial southern Africa, formal inter-state arrangements took place at the expense of a third party – subjected African peoples.

Three Wise Monkeys explores some of the contradictions, silences and oversights, and working misunderstandings that arise when an emerging Anglophone, Protestant, industrial and urbanising state – South Africa – develops side by side with Mozambique – a Lusophone, Catholic, commercial, rural colony.

In three volumes, Charles van Onselen examines the intertwined relations between South Africa and Portugal's chronically weak east coast colony, as expressed through the migrant labour system, the tourist trade, the rise and fall of LM Radio and the extraordinary tale of the Lourenço Marques Lottery.

These areas constituted zones of cross-cultural, transnational interaction that both states were reluctant to acknowledge formally, choosing instead to 'see no evil, speak no evil and hear no evil' for much of the 20th century.

Three Wise Monkeys presents a startling new way of viewing the entangled, often hidden, economic, political and social dynamics that informed the rise of 20th-century South Africa, often at the expense of neighbouring Mozambique.