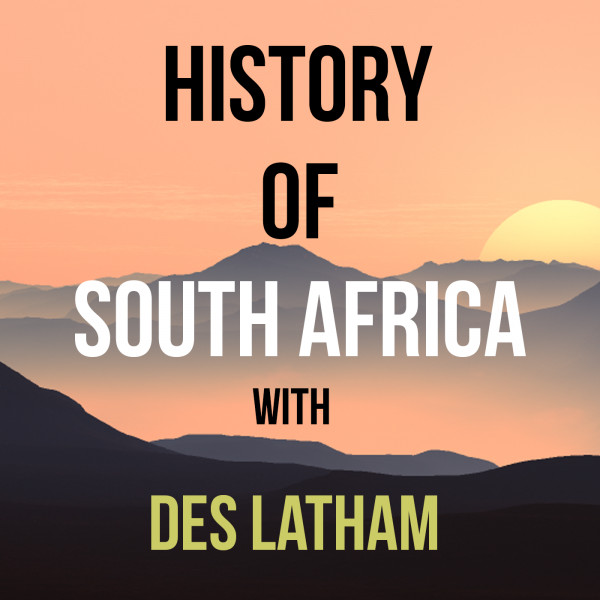 Episode 121 - Lang Hans Janse Van Rensburg's fatal ivory obsession and the peho slippery snake
Moshoeshoe's elder sons were now at a site that was to be named Moriah, 24 miles south of Maseru, chosen by the two French missionaries Arbousset and Casalis for its beauty - and the fact that it was uninhabited.

But before we return to what was going on there, we need to swing around southern Africa for a little update about what else was happening circa 1835 and 1836.

The Voortrekkers were coming.

Dingane was marauding - or more accurately - impis representing Dingane were marauding.

Port Natal traders were conniving.

The Koranna and the Griqua were expanding.

The British were conquering.

By now Moshoeshoe of the BaSotho was facing influx after influx, including word that more than 8 000 and possibly as many as 12 000 people mostly of the Rolong chief Moseme had arrived at Thaba Bosiu, his mountain redoubt.
But there were also Griqua under Barend Barends amongst these, and Bastaards under Carolus Baatje.

He welcomed these immigrants hoping for some protection against the Kora people, brigands who were operating with virtual impunity across the Orange River, predating on African groups as far as Ndebele territory along the Vaal.

But the Kora heyday was over, by 1835 Moshoeshoe's sons Letsie and Molapo were bent on proving their manhood and planned on attacked Kora villages seeking bigger herds and more women. Moshoeshoe got wind of the plan and stopped them, fearing they'd both die in the attempt. And yet, their attitude was a precursor to the Kora's final comeuppance.

Moshoeshoe was an expert at avoiding trouble if he could. He was going to need all his diplomatic skills because his territory was facing buffeting. At the beginning of 1836 as the Voortrekkers were beginning to appear and the Kora who had been strengthened by some Xhosa refugees from the Sixth Frontier War who'd scattered seeking a new home.

These Xhosa settled at Qethoane under chief Mjaluza, joining the Kora people living along the Riet River - just west of where Kimberley is today. Soon Moshoeshoe was hearing reports that Mjaluza was demanding a kind of travel and protection toll from BaSotho trying to return to Lesotho from the Cape colony. Mjaluza was also seizing their cattle.

A short while later he was informed two of his son Letsie's councillors had been killed by Mjaluza. That was that for the bandit Xhosa chief.

Rumbling along slowly, at 5 miles a day - about 8 kilometers on average, were two main leaders we heard about and will hear about again. Louis Trichardt and Lang Hans Janse van Rensburg passed Suikerbosrand which had been the scene of a recent battle between the Zulu and the Ndebele, then turned towards the Olifants River and descended down the valley through a mountain range they named Sekwati Poort after the Bapedi Chief Sekwadi.

He welcomed the travellers, they were passing through after all and he had nothing to fear from the Boers. Travelling so closely however, was proving a problem for Van Rensburg and Trichardt. The Boer leadership had always been prone to infighting and their relationship was no different.

The conflict was sparked over Trichardts advice, which as actually good advice in retrospect, that Van Rensburg should stop killing so many elephants. His wagons were now groaning with ivory, wiping out entire herds, and expending a vast quantity of gunpowder. He'd need that to fight off rampaging hordes said Trichardt.