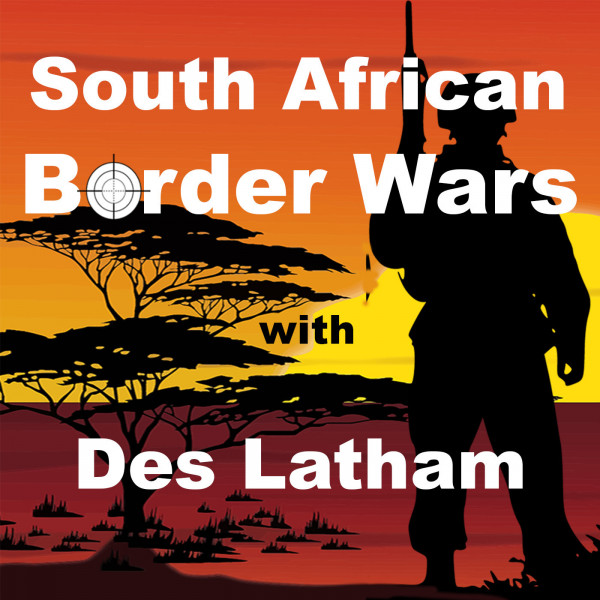 Episode 109 - A Bosbok survives a missile near miss as both the SADF and the Cubans gear up
We left off last week hearing that the Cuban 50th Division had been moved towards the SWA Border, a clear message to Pretoria that Fidel Castro was no longer going to tolerate the losses that he and FAPLA had endured in southern Angola.

All this as the South Africans, Cubans, Angolans, Americans and Russians were negotiating the future of Namibia.

Time was running out.

And in particular for a small group of men, a platoon if you like, that was going to take the brunt of a MiG bombing raid close to the Calueque Dam, just across the cutline.

'Sent to deal with this threat was Commandant Jan Hougaard who by how had discovered that the biggest threat seemed to lie around the small town of Techipa around 50kilometers inside Angola. Besides thousands of Cuban soldiers, it had also begun to spout radio antennas and what appeared to be anti-aircraft positions.

Because the South Africans were stretched so thinly, the SADF top brass could only send 500 soldiers for a planned assault on the town, all 32 Battalion men. Then the idea was a second conventional force would be setup and moved to Ruacana for a much larger incursion.
On the 30 May and 1 June, operational instructions for Operation Hilti were released to the officers who'd be planning South Africa's invasion.

The op was to be enamed Operation Prone later - development of a conventional and counterinsurgency plan for north-west South-West Africa and south-western Angola.

The instructions called for a sub-phase called Operation Excite to regain military control of south-west Angola by August 1988.