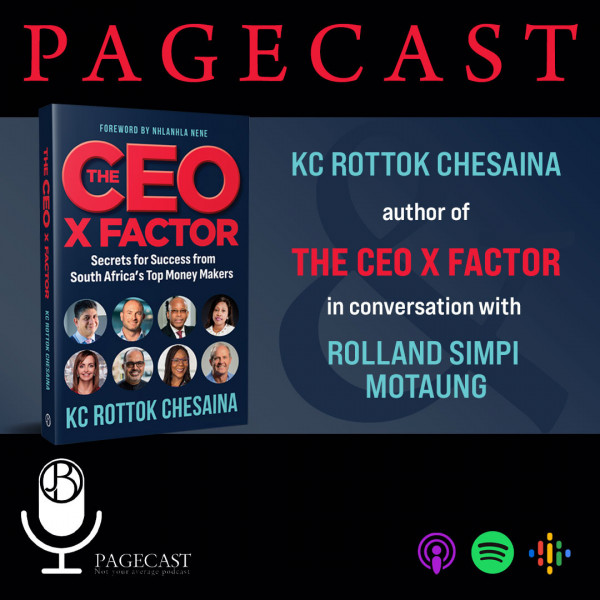 The CEO X Factor by KC Rottok Chesaina
CEOs can build up a business from nothing or turn around a company that is on the verge of bankruptcy. Inspiring with their relentless drive, strong leadership and innovation that can turn whole industries on their heads, they are the dynamos of our economy.

What is the X factor that ensures a CEO's success? KC Chesaina seeks to uncover the unique personality traits, business acumen and leadership values that have turned CEOs into captains of industry.

Based on extensive research and focused interviews with the leaders of some of South Africa's top companies, including Vodacom, Bidvest, Capitec Bank, RMB, Dis-Chem, Discovery Health, Nedbank, Sanlam, Momentum, Curro, Exxaro, Harmony Gold and MTN, Chesaina's book takes you to the heart of corporate South Africa.

In this episode of Pagecast, we have the pleasure of listening to KC in conversation with Rolland Simpi Motaung, avid reader, book reviewer, founder, educator, and facilitator at Trymph Education.

Enjoy this episode!