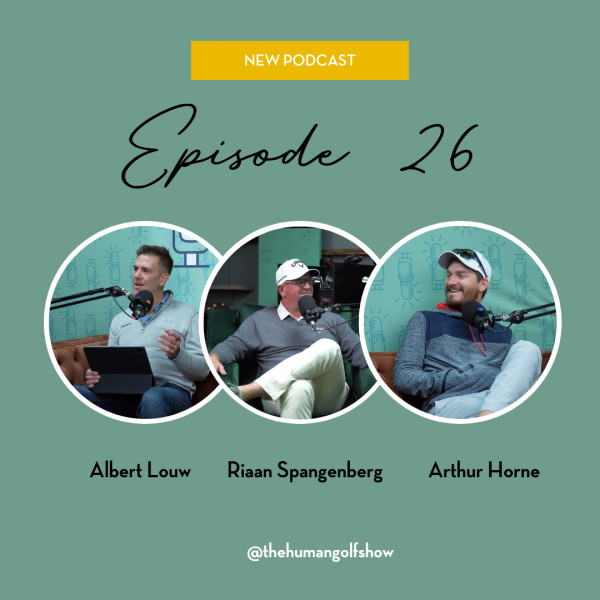 Riaan Spangenberg | Topgolf Callaway Brands (Limited Edition Callaway Bag Giveaway)
In Episode 26: Riaan Spangenberg and Callaway gave us a Limited Edition Golf Bag to give away for FREE! This bag is dedicated to The Open 151st at Royal Liverpool.
The rules are as follows:
1. Subscribe to our YouTube Channel.
2. Go follow us on Instagram
3. Tag 3 friends.
4. Go follow Callaway Golf SA
The winner will be announced on the final day of The Open!
Riaan Spangenberg: Brand Manager Callaway Golf South Africa, PGA Golf Professional, Custom fitting and builder at Callaway Golf South Africa.
Callaway Golf was founded in 1982 by the late Ely Callaway, a visionary entrepreneur who operated under a simple but profound business promise: Deliver Demonstrably Superior, Pleasingly Different products and services. That philosophy turned what was originally a boutique manufacturer of high-quality wedges and putters into the world's largest maker of premium, performance golf products. The Callaway mission and vision has remained the same; we passionately pursue advanced, innovative technologies that help golfers of all abilities find more enjoyment from the game. Under the Callaway and Odyssey brands, Callaway manufactures and sells golf clubs and golf balls, and sells golf apparel, footwear and accessories in more than 110 countries worldwide.
Topgolf is a sports entertainment complex that features an inclusive, high-tech golf game that everyone can enjoy. Paired with an outstanding food and beverage menu, climate-controlled hitting bays and music, every Topgolf has an energetic hum that you can feel right when you walk through the door.
Join us on The Human Golf Show, Episode 26, to get an inside of what a day is like working for TopGolf Callaway Brands. Hit that play button now and let's tee off together
Guest Details:
https://twitter.com/sacustomfit?lang=en
https://www.instagram.com/spangenbergriaan/
Where to find us:
Full List -
https://linktr.ee/thehumangolfshow
Instagram -
https://www.instagram.com/humangolfshow/?hl=en
TikTok -
https://www.tiktok.com/@humangolfshow
Facebook -
https://www.facebook.com/TheHumanGolfShow
Twitter -
https://twitter.com/HumanGolfShow
Spotify -
https://open.spotify.com/show/702VT4NNrZWcqdOnwIHrxB
Apple Podcasts -
https://podcasts.apple.com/za/podcast/the-human-golf-show/id1645883214
Google Podcasts -
https://podcasts.google.com/feed/aHR0cHM6Ly9pb25vLmZtL3Jzcy9jaGFuLzc1ODU
iono -
https://iono.fm/c/7585