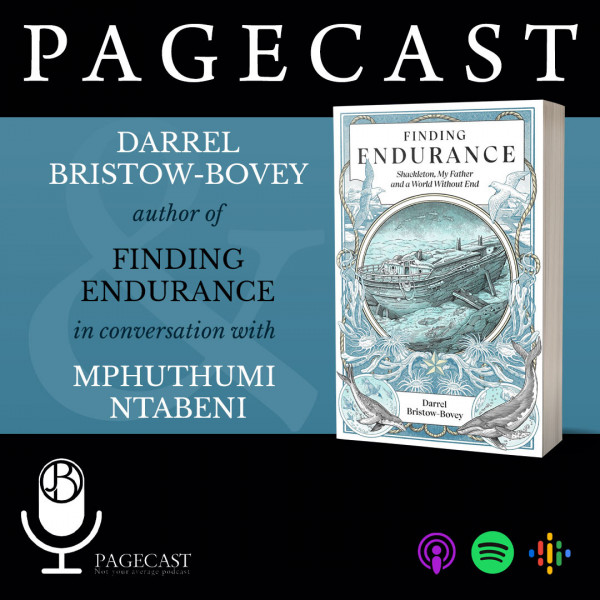 Finding Endurance: Shackleton, My Father and a World Without End by Darrel Bristow-Bovey
When Ernest Shackleton's ship Endurance was discovered below the Antarctic ice in March 2022, 106 years after it sank, the world thrilled anew with one of the greatest survival stories of all time.

Acclaimed South African writer Darrel Bristow-Bovey has a deeply personal relationship with the story of Endurance and in this lyrical journey into past and present, into humanity and the natural world, above and below the Antarctic ice, he revisits the famous story wondering why it seems to mean more today than ever before. 

Drawing on literature, natural history, personal memoir and the thrilling epics of polar adventure, this is a celebration of the human spirit. If this story tells us anything, it's that in the face of a self-inflicted natural disaster, we can still pull off a miracle or two.

Darrel sat down with South African author Mphuthumi Ntabeni at the book lounge in Cape Town to delve into one of the greatest stories of all time. Enjoy this episode of Pagecast!