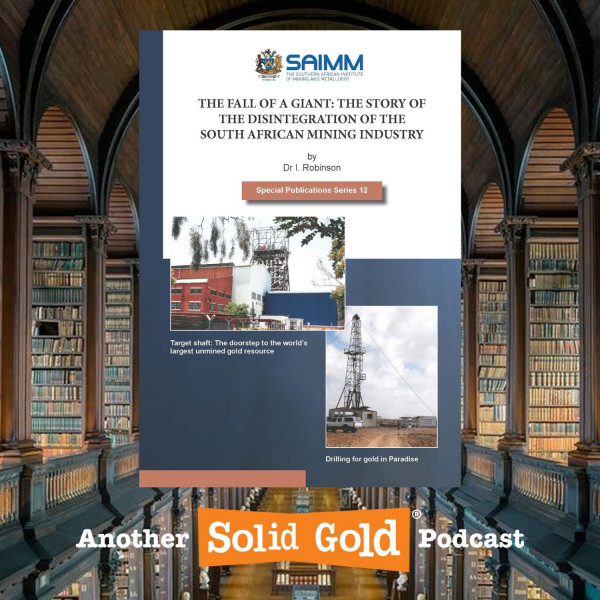 #028 The Giant Has Fallen | Dr Ian Robinson
Has the Mining Industry in South Africa collapsed?

In 1994, the South African mining industry was a world leader; in 2010 it had descended into a state of both anarchy and paralysis.

This book tells the story of the disintegration of the South African mining industry over a period of more than a quarter of a century since the ANC's accession to power.

Author and mining expert Dr Ian Robinson lays out the background to this calamity, as well as explains how things changed a once flourishing money machine - an industry that made money for the people, not money for those in power - into a floundering entity, and the factors that have led to this.

Is there a way back? Listen here.