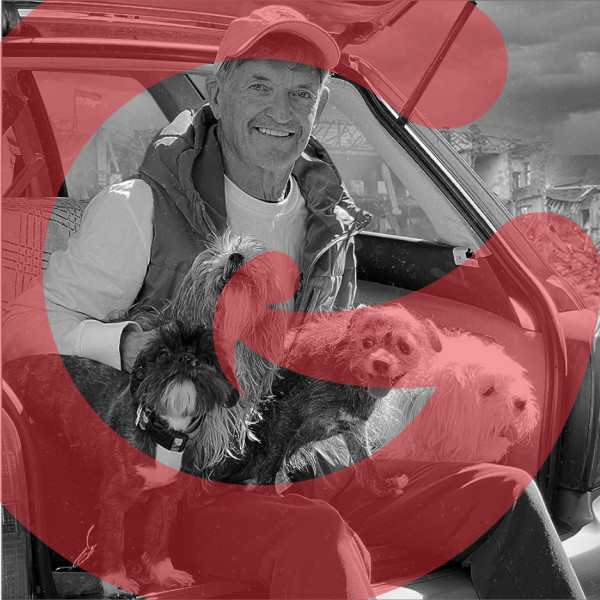 Poignant Story of How A South African Risked His Life To Save His 4 Dogs!
Amidst danger and chaos, a South African's unwavering courage shone through as he risked everything - including his life - to save his cherished four-legged companions.

Kobus Olivier, a former South African Cricketer and a devoted father to four cherished dogs found himself plunged into a nightmarish reality as the spectre of a Russian invasion loomed large. His remarkable journey, beautifully captured in the poignant documentary "War Dogs and I," is not only captivating hearts but also highlighting the extraordinary bond between man and our four-legged companions during times of terror.

Today, in a heart-to-heart conversation that promises to be both inspiring and uplifting, Kobus joins the Good Things Guy podcast.

This meeting of minds underscores the triumph of the human spirit and the incredible bond between a man and his four-legged friends, reminding us all that even in the face of adversity, courage and companionship prevail.