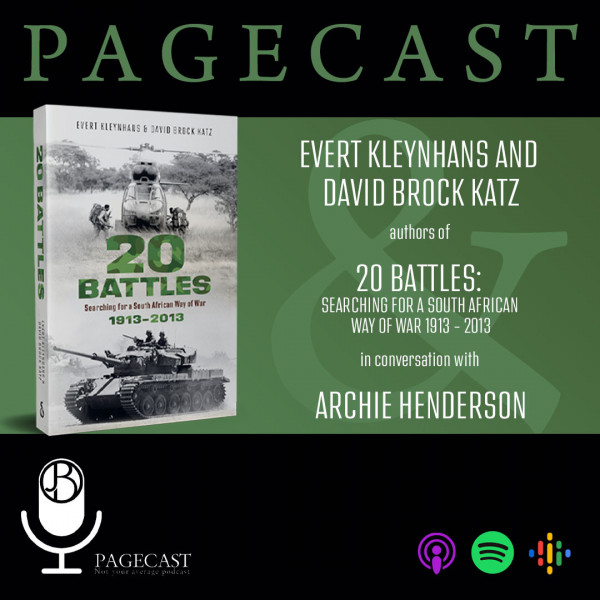 20 Battles: Searching for a South African Way of War 1913-2013 by Evert Kleynhans and David Katz
Thanks for clicking play on this episode of Pagecast, as we wind back the clock and chat about the south African way of war.

In "20 Battles," historians Evert Kleynhans and David Brock Katz explore South Africa's evolving way of war over 100 years. They trace the development of the defence forces' doctrine and structure, uncovering historical continuity and lessons from past battles and operations.

The book, and this chat, also highlights significant milestones, including their first deployment during the 1914 Industrial Strike, involvement in both world wars, large-scale cross-border operations during the Border War, and the recent, infamous Battle of Bangui.

In this episode of pagecast Evert Kleynhans and David Katz chat with historian Archie Henderson. Enjoy the episode!