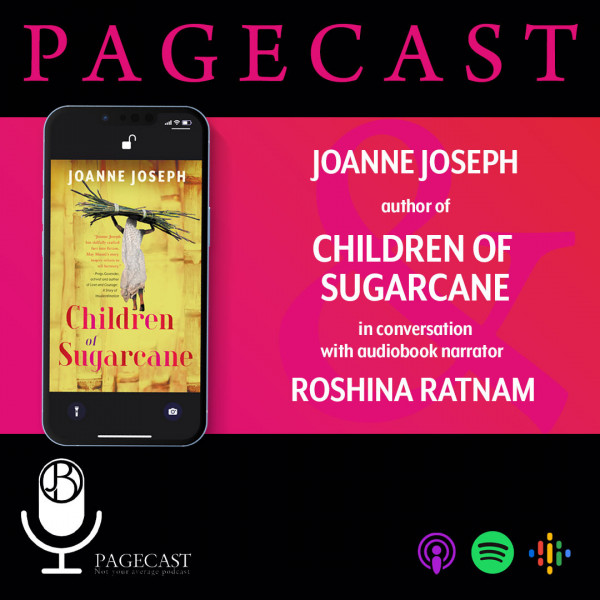 The making of Children of Sugarcane by Joanne Joseph - Audiobook
In this installment of Pagecast, we explore the behind-the-scenes process of creating Jonathan Ball Publishers' inaugural audiobook, "Children of Sugarcane" by Joanne Joseph.

Bringing this compelling narrative to life is the talented South African actress and storyteller, Roshina Ratnam, who serves as the narrator. In our discussion, Joanne and Roshina provide insights into the audiobook's production journey and delve into the creative techniques Roshina employed to vividly convey the story's essence.

About the book:
Vividly set against the backdrop of 19th century India and the British-owned sugarcane plantations of Natal, written with great tenderness and lyricism, Children of Sugarcane paints an intimate and wrenching picture of indenture told from a woman's perspective.

Shanti, a bright teenager stifled by life in rural India and facing an arranged marriage, dreams that South Africa is an opportunity to start afresh. The Colony of Natal is where Shanti believes she can escape the poverty, caste, and troubling fate of young girls in her village. Months later, after a harrowing sea voyage, she arrives in Natal only to discover the profound hardship and slave labour that await her.
Spanning four decades and two continents, Children of Sugarcane demonstrates the life-giving power of love, heartache, and the indestructible bonds between family and friends. These bonds prompt heroism and sacrifice, the final act of which leads to Shanti's redemption.