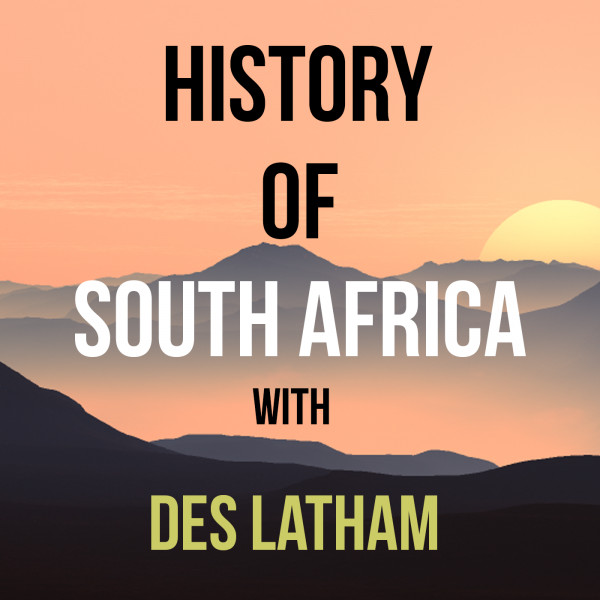 Episode 137 - The Vlugkommando of April 1838 and a hard rain continues to fall
It's been a harrowing few months in southern Africa back in 1838. All manner of change has rolled in across the veld, there are worlds colliding, roiling, like thunderclouds, seething and churning. And almost allegorical, because lightning from real storms had already killed Boer horses and Zulu warriors in separate incidents as they fought each other.

When the settlers in the Cape heard about Piet Retief's fate followed shortly afterwards by news of the massacres of hundreds of Voortrekkers along the Bloukrans, Bushmans Rivers, many nodded knowingly. The stories of the AmaZulu military prowess had circulated for decades, Shaka first, then Dingana. Many of the Cape citizens had feared for the Voortrekkers, and now their fate seemed to be sealed.

The Capenaars said the Voortrekkers had been warned but thought of themselves as immune, protected by God, deterministically predisposed to rule supreme over their fellow black man.

Weenen had sent shock waves of existentialism through the Voortrekker consciousness.

An immense year, this, 1838 —. Queen Victoria of Britain was crowned at Westminster Abbey in London - and Dingana had referred to the new Queen in his comments to the missionaries before he killed Retief. Alfred Vail and Samuel Morse made the first successful demonstration of the electric telegraph in front of the world - and Morse code was launched which is still in use today.

It's April 1838 and in United Kingdom, the principle of the People's Charter was drawn up, a charter which called for universal suffrage, for the right of women to vote. It would be a century before that happened of course.

Meanwhile, as these technical and social innovations were being cooked up, at Doornkop and Modderlaager, below the brooding Drakensberg, the Voortrekkers were aching for revenge.
By now Andries Potgieter had arrived with his posse, joining Piet Uys and his smaller group, and they had contacted the English traders in Durban with a view to conduct a co-ordinated attack on Dingane along two fronts.
Ultimately it was decided that the Boers should move out on April 5th and 347 men were to ride in two divisions, with division a symbolic description of this force. They were quite divided and were not going to act in concert in the coming commando which was eventually nicknamed "Die Vlugkommando" for all the wrong reasons.