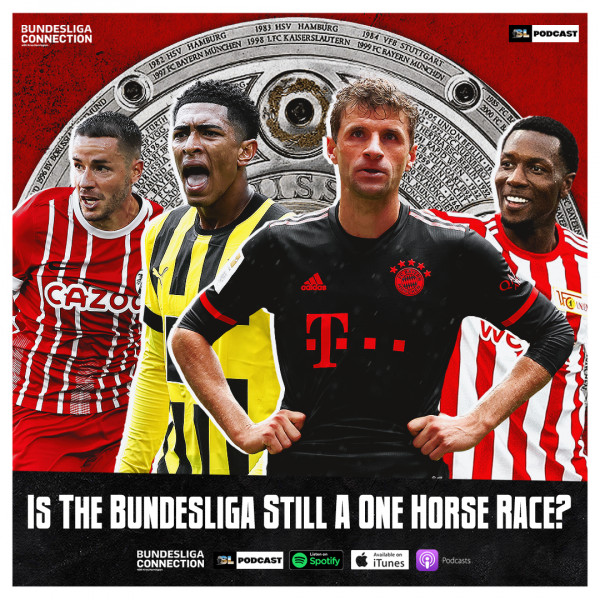 Is The Bundesliga Still A One Horse Race?
Bayer Munich is currently 5th in the Bundesliga standings, having drawn three games back to back and suffering a loss at the hands of Augsburg. This loss is devastating to Bayern as Augsburg is the smaller Bavarian brothers! Surprisingly enough, the side from the capital, Union Berlin has passed the litmus test of beating Bayern Munich and remains the only unbeaten team in the league. They sit at the top of the standings and could be a sleeper in the title run. The side has a deadly duo in Theoson Becker and Sheraldo Becker - the pair are causing the league at the moment.

Bayern's misery will be put on hold as the international break takes effect for the next 2 weeks and unfortunately Borrusia Dortmund's captain Marco Rues has been ruled out with yet another injury.

On the latest episode of the Bundesliga Connection, Bayern Munich has wounds to lick as the reigning champions sit in 5th place, Union Berlin is looking dangerous and Dortmund overcome Schalke in the Dortmund/Schalke derby!