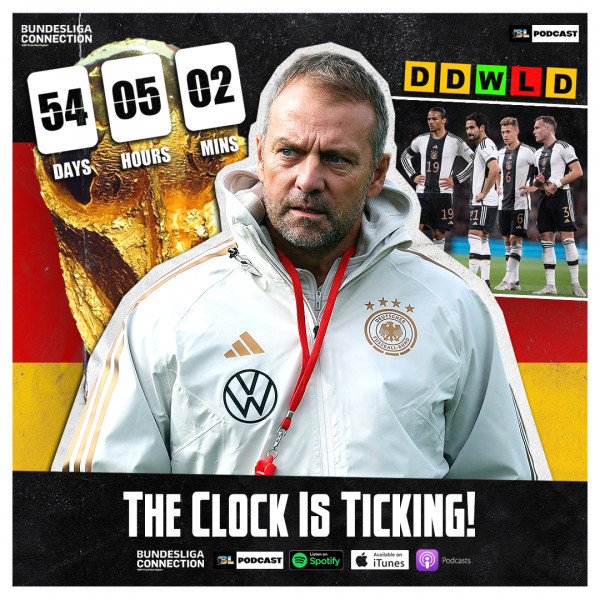 The Clock Is Ticking!
The 2022 FIFA World Cup is around the corner and Germany Men's head coach Hansi Flick has no more time to experiment. He's tried his luck and unfortunately, it did not pay off. The clock is ticking. Germany started their qualifiers off with a bang, dominating their group, but then comes along the nations league, and the same team left with too many draws. Hansi Flick has a lot of expectations behind him as he led Bayern to 6 trophies in 1 season before. The honeymoon is over and it is now time to think straight.

Bayern Munich will be looking to gain some momentum when the Bundesliga returns, The Bavarian giants will face Bayern Levuerkusn and on paper, this should be an easier win for Bayern, but both teams are having a poor season, so who's low, is lower?

On the latest episode of the Bundesliga Connection, Germany is looking to improve before the 2022 World Cup, Bayern sits in 5th place and the Balon d'Or organizers have announced a new award!