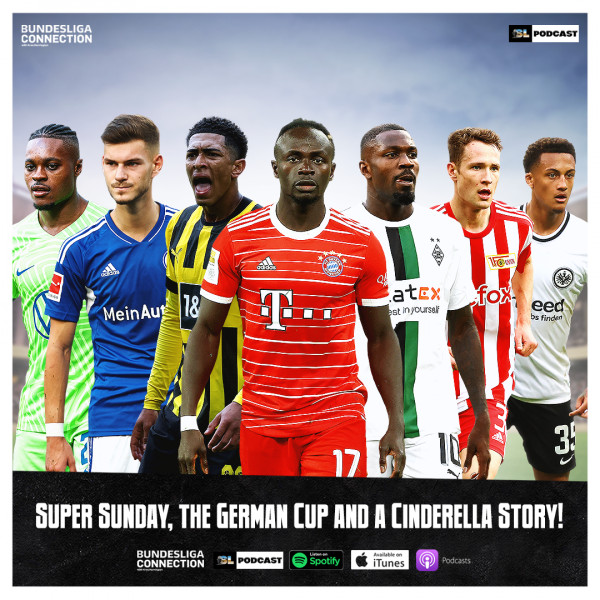 Super Sunday, the German Cup and a Cinderella Story!
The Bundesliga and German Cup are now back in unison after a Super Sunday comes the midweek fixtures - the German Cup. Super Sunday saw Union Berlin's cinderella story continues as they walked over Borussia Dortmund, winning 2-0. This saw a shocking performance from Dortmund's keeper, losing his footing from his own teammate's back-pass, resulting in a simple goal for the Iron. Bayern made lightwork of Frieberg, putting 5 goals in their net, and Augsburg couldn't fight back against FC Köln.

On the latest episode of the Bundesliga Connection, the German Cup returns with some tasty fixtures, seeing Leipzig tackle Hamburger FC, Bayern take on Augsburg, and Hoffenheim host Schalke. Union Berlin's cinderella story continues and Marco Reus looks fit for Qatar 2022!