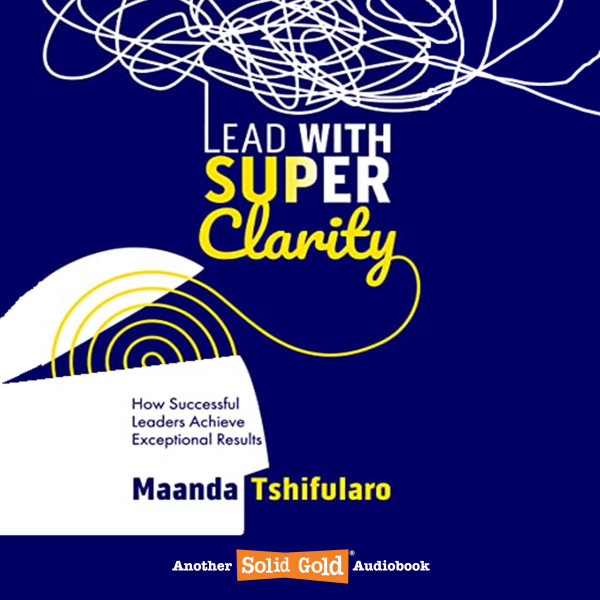 Lead With Super Clarity | Maanda Tshiflaro
How successful leaders achieve exceptional results

Written by Maanda Tshiflaro
Narrated by Shane Ngwenya

These are difficult times. The Covid-19 pandemic has proved to us that we cannot rely on tomorrow to be like today, there is no such thing as business as usual. The social and economic upheaval has been devastating, and its effects long-lasting, making these times even more uncertain. The antidote to this uncertainty is clarity.

Maanda Tshifularo has had the privilege of interacting with successful innovators, culture shifters, business leaders and thought leaders, and their common success denominator is the ability to see, say, and do things, with purposeful clarity.

Maanda Tshifularo is the CEO and Founder of SuperLead Advisory (a strategy, operations and leadership consultancy), an adjunct faculty at the Gordon Institute of Business Science (GIBS), an executive coach (Integral Coach UCT GSB and certified Gallup Strength Coach) and host of the SuperLead podcast and leadership summits. As an experienced executive, he has a track-record of leading business turn-arounds, new business ventures development and driving innovation and growth initiatives.