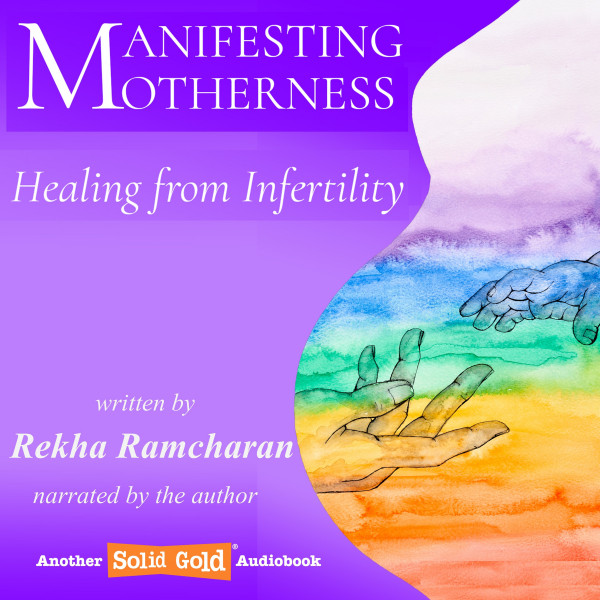 Manifesting Motherness: Healing from Infertility | Rekha Ramcharan
What if infertility isn't a war but an awakening?

Written by Rekha Ramcharan
Narrated by the Author

The author had her first child at 45 but, while that may intrigue you, what will keep you listening is the path that took her from infertility to 'motherness.

This is a unique audiobook about infertility which, on the surface, tells the autobiographical success story of a woman who had a baby naturally against all the medical odds after four years and countless disappointments.

At a deeper level, though, the audiobook explores the journey the author took from the first steps, in which she placed all her hope on physical infertility treatment, to her final understanding that the work she undertook on emotional, psychological, and spiritual levels was the true reason that she had achieved motherness.

Viewing infertility not as a scourge but an invitation - to consider her holistic health and balance on a multitude of dimensions - the audiobook explores the many ways in which the battle to have a child, a source of despair for an increasing number of women, may be a call to engage with awakening, expansion, and spiritual growth. If you're over 35 - or over 40 - this honest (and often funny) narrative about finding purpose in a heart-breaking and often private torment may be the best audiobook you'll listen on the subject.