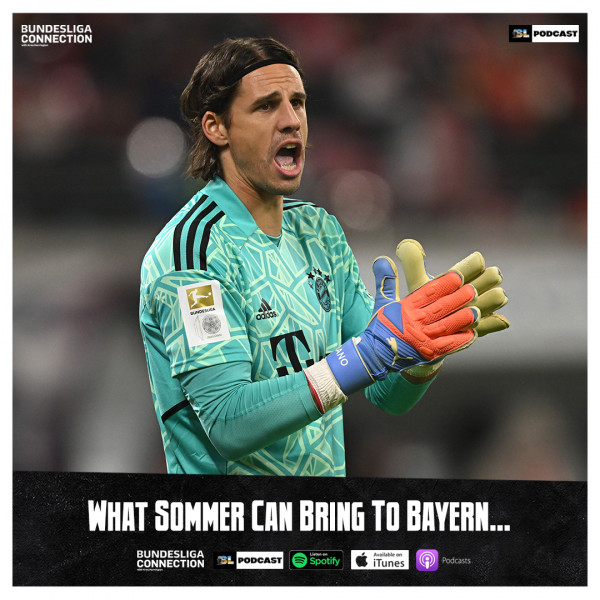 What Sommer Can Bring To Bayern…
With Manuel Neuer sidelined for a lengthy period, Bayern Munch needed to figure out a quick-fix plan for their goalkeeping department. A massive priority indeed. Fortunately for the Bavarian giants, they managed to acquire the signature of Swiss International Yann Sommer. Sommer is no stranger to the Bundesliga having spent close to a decade with Borussia Mönchengladbach where he made over 270 appearances, which included impressive performances against Bayern. Head coach Julien Nagelsmann stated that a new goalkeeper would only need a short period of time to fit in, and Sommer showed that he was ready to step up to the plate, securing his new club a 1-1 draw against Nagelsmann's former team, RB Leipzig.

Sebastien Haller finally made his return to the Bundesliga after a hefty stint on the sidelines, receiving treatment for testicular cancer. Dortmund faces Augsburg, who gave them a real run for their money. A match of constant back and forth, which was closed off by USA National Gio Reyna's wonder strike. A fitting return for the Ivorian international.

On the latest episode of the Bundesliga Connection, Sebastien Haller made his long-awaited return to the league with a win, Bayern Munich draw 1-1 with their new keeper in Yann Sommer and this past match day was an impressive run for the home team!