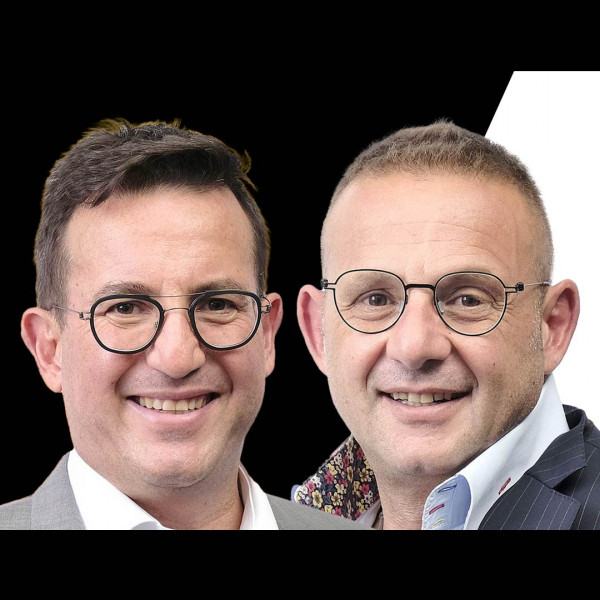 TCS | The Levy brothers on the future of Blue Label and Cell C
When JSE-listed Blue Label Telecoms released its annual results two weeks ago, it showed its core business continuing to grow at a respectable pace. Yet investors dumped the share, worried about a lack of disclosure about Cell C's performance.
Now, in an exclusive interview with the TechCentral Show (TCS), the company's founders and co-CEOs, brothers Brett and Mark Levy, have spelt out exactly why they believe investors have punished the share, why they decided not to publish numbers for Cell C (this time around), and what their strategy is for the long-troubled mobile operator after the completion last year of its second recapitalisation in six years.
In the interview, Mark Levy looks back to the founding of the company more than 20 years ago, how it pivoted into cellular airtime, and its listing on the JSE.
The conversation later shifts to a detailed discussion with Brett Levy on Cell C. He answers a wide range of questions, including:
• Why did Blue Label buy Cell C in the first place?
• What went wrong after the first recap?
• What's stop things going awry again at Cell C?
• Why is Blue Label pursuing a controlling stake in the mobile operator?
• What's the potential upside at Cell C?
• Just how important is the mobile virtual network operator business? (Cell C recently concluded an MVNO deal with Capitec.)
The brothers also tackle the difficulty in understanding Blue Label's results, driven by the highly complex restructuring at Cell C. They tackle these questions:
• Shouldn't Blue Label be doing more to make its results understandable to shareholders, especially ordinary investors?
• Doesn't buying control of Cell C expose Blue Label to even greater potential risk?
• What's the outlook for Blue Label's core business?
• What are the exciting growth areas in the core business, such as betting/gaming?
• Is Blue Label mulling a buyout of minorities and a delisting from the JSE?
Don't miss the most detailed and information-packed interview the Levy brothers have given in years. If you enjoyed the interview, please consider subscribing on YouTube or your favourite podcast app.