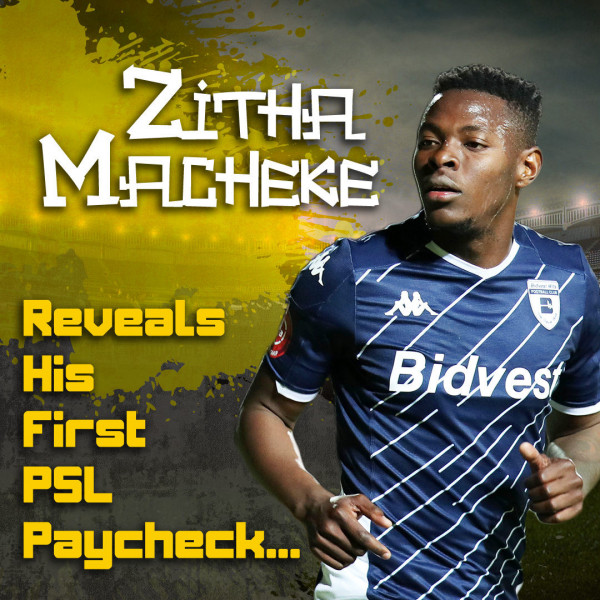 'You'll Never Guess Macheke's First PSL Paycheck...'
Bidvest Wits defender Zitha Macheke journey in the PSL has been full of ups & downs, from his first full season in the PSL ending in Absa Premiership glory with Kaizer Chiefs to fighting for promotion with Thanda Royal Zulu (now Richards Bay FC) the very next season.

The 26-year-old defender is now aiming for Nedbank Cup with Wits and joined SL Radio's My Starter Pack podcast to reminisce on his early days.

Discussing his first full contract, Macheke talks about graduating from Amakhosi's development system and then going on to face his own team in his PSL debut! Before moving on from Chiefs, Macheke had the experience of seeing his team win the PSL title. "I think it was a great moment for me, being introduced into the big league and then all of a sudden, you're part of a group who wins [the] championship," Macheke recalls, "Even though I didn't play, I learned a lot. It pushed in becoming a winner because when I was introduced in the game, I was introduced in a championship environment."

In his interview, Macheke also speaks about his first car, his first agent and his pick for the 'Greatest Player of All Time'.