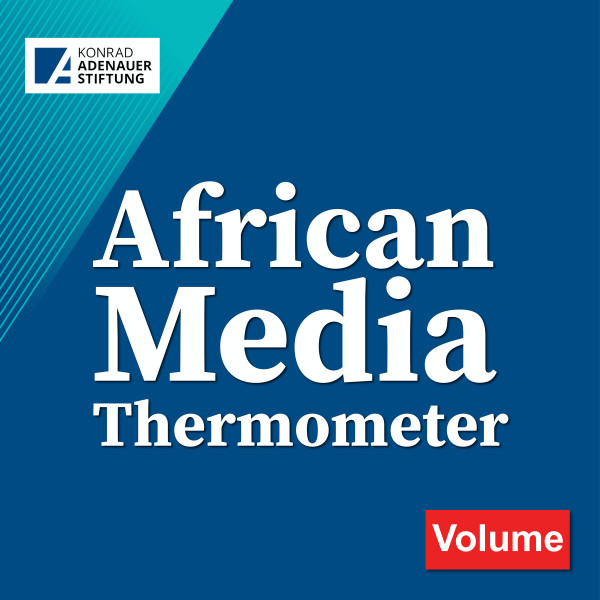 African newsroom sustainability and innovation in COVID-19
In the second installment of African Media Thermometer, we take a look at how the pandemic is influencing the business side of newsrooms. We hear about the challenges being faced by editors and media houses, and how they are innovating and finding solutions.

This episode includes the voices of freelance investigative journalist Ivan Okuda, Dapo Olorunyomi from Premium Times, Moussa Aksar from L'Évènement, Nigel Mugamu from 263Chat, Simon Allison from the Continent and the Mail and Guardian, and Asha Mwilu from Debunk Media. Thanks go to Gawula Mthombothi for translation from French.

This is a project of KAS Media Africa, hosted by Paul McNally, and produced by Elna Schütz and Volume.