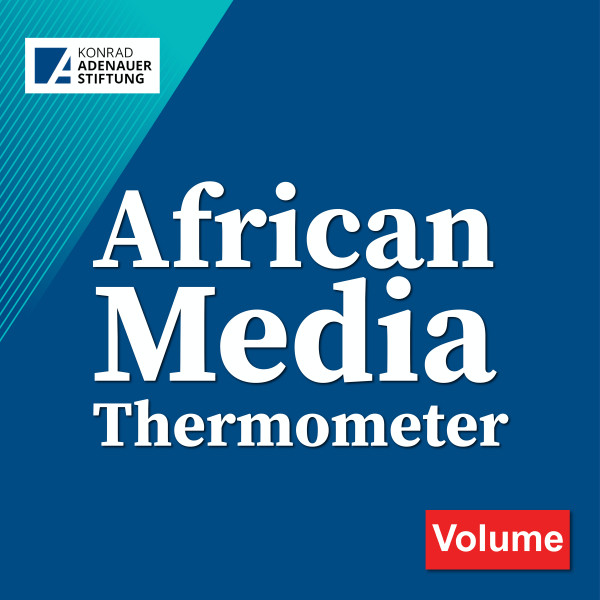 KAS Health Reporting Conference goes online - discussion highlights
In the final installment of African Media Thermometer, we share highlights from the KAS Media Africa series of online discussions where they looked at the quality of health journalism in Africa. We hear from panelists about access to medicines and vaccines during Covid-19, the importance of finances in sustaining health journalism and the state of health reporting in newsrooms across Africa.

This episode includes the voices of the Director of the KAS Media Programme for Sub-Sahara Africa Christoph Plate, Fatima Hassan from the Health Justice Initiative, Umunyana Rugege from SECTION27, Idris Akinbajo from Premium Times, Ivan Okuda from the East African Center for Investigative Reporting, Marcus Low from Spotlight NSP, David Ajikobi from Africa Check Nigeria, Winnie Lubembe from Ebru TV, freelance journalist Laura Lopez Gonzalez and health journalist Pontsho Pilane.

This is a project of KAS Media Africa, hosted by Paul McNally, and produced by Elna Schütz and Volume.