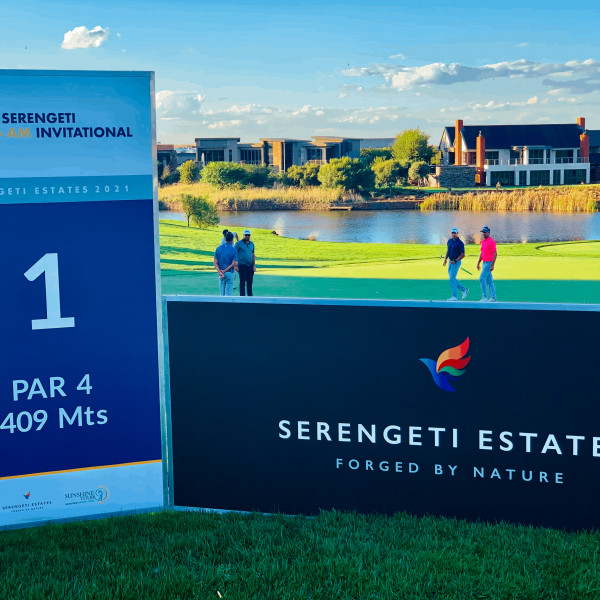 Episode 2 - Sensational Serengeti
Derek and Ty headed to the 4th and penultimate round of the Serengeti Pro-Am Invitational - the 4th event of the 2021 Sunshine Tour - and caught up with pros Jbe' Kruger, Lyle Rowe and Steve Surry.

The pair were also joined by Supersport broadcaster Richard Maspero, and Mark Renwick - GM of the magnificent Serengeti Golf Estate.

It's a must-listen show for all golf lovers, while there's also an opportunity to win a round at the one-of-a-kind Whistling Thorn Par 3 Championship Course.

Enjoy!